This page is updated once in a blue moon, so check back in to see new projects posted. These houses are posted in chronological order.
April 2013-Greg completes his personal house and model house for the company, the Durango.
Early Summer 2013 is spent constructing a pole barn, setting up shop, and preparing to build tiny houses on a larger scale
Late Summer 2013 is spent by Greg and Rocco traversing the US Rockies across Utah, Idaho, Montana, and Wyoming, not only as a personal sabbatical but to garnish design inspiration for tiny houses to come.
Fall 2013 Construction of the Boulder tiny house begins.
Winter 2014 The Boulder is completed and travels to Boulder, CO to be part of the Boulder International Film Festival and a screening of TINY in Denver.
Spring 2014 Construction of the Stanley Tiny House begins
June 2014 RMTH travels to Boulder,CO to team up with a potential business partner to construct three energy huts for Hunter Douglas.
July 2014 The shop has to be relocated to a new property. All tools, materials, Greg's house, and pole barn have to be moved a few lots down.
August 2014 The Voight 18′ SIP tiny house is completed and delivered to Nebraska
September 2014 The first full time employee is hired. The 12′ Funky East Austin rental is completed and delivered to Texas. It is the smallest and most affordable house built to date. The Stanley is also completed and the buyer tows it to Ashland, OR.
October 2014 Construction begins on the Valencia custom 30′ house, the largest and most complex house to date.
November 2014 The Valencia house is completed and delivered to central Texas. The shop begins major upgrades and 3 new employees are hired.
December 2014 While Greg is on the Valencia delivery, the crew erects a new 66′ x 30'Quonset Hut Shelter to build houses in no matter what the weather is doing outside. The custom Bryant house is started before the new year, bringing the 2014 project total to seven. This is the first house to utilize a gooseneck trailer design.
January 2015 The Rio Grande gooseneck house is complete and travels to El Paso, TX.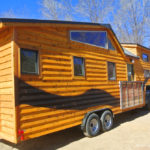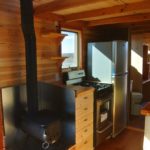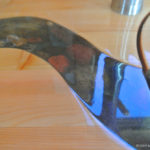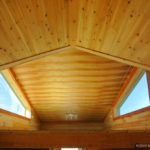 February 2015 Disaster strikes the new quonset hut. A large storm dumps 3′ of wet heavy snow and the structure collapses. Luckily, no one or no houses were inside. A good portion of February is spent removing snow, removing the destroyed hut, erecting a new hut, and re-organizing a few things.
March 2015 Construction of the Front Range spec house begins. Greg also begins to build a micro house/office on wheels and travels to Crestone, CO for vacation and clairvoyance. While there, Greg is inspired to finish work on the newly dubbed "Crestone" model as well as get caught up on orders and sign enough contracts to last into 2016.
April 2015 More hired hands are brought in the team begins to assemble two houses at once with enough work to last through the summer. The first builds of the summer are a custom 26′ house for a family in Indiana and an 18′ modified Boulder model.
May 2015 The Front Range Tiny House is complete
May 2015 The Boulder 2.0 is completed and delivered to Lyons, CO
June 2015 The Pequod is completed and delivered to Indiana
August 2015 RMTH completes its first build using plans from another designer, the well known hOMe tiny house by the Morrisons.
August 2015 The 24′ ABQ house is completed and delivered to Albuquerque.
October 2015 The Bayfield Tiny House is completed.
November 2015 The Wasatch Tiny House is complete and delivered to Utah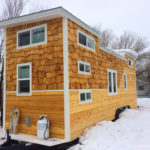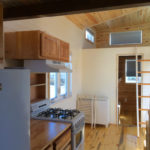 January 2016 A custom modified Stanley is complete and delivered to Nevada
February 16 A 20′ Front Range shell is complete and shipped to Ft Collins
March 2016 The 16′ Curved Roof Tiny House is complete and travels to the Bay Area, California.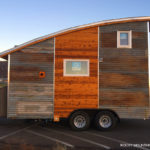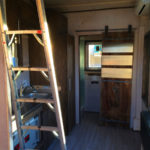 April 2016 The "Upslope" 14′ Tiny House is complete and delivered to Idaho Springs, CO.
April 2016 The Sante Fe 24′ SIP shell is delivered to Montrose, CO.
May 2016 The Turkey Flats 24 Tiny House is complete and delivered to Grand Junction, CO.
May 2016 The 24′ Benson house is completed and delivered locally
June 2016 The McDermott 14′ Tiny House is completed and delivered to northern California.