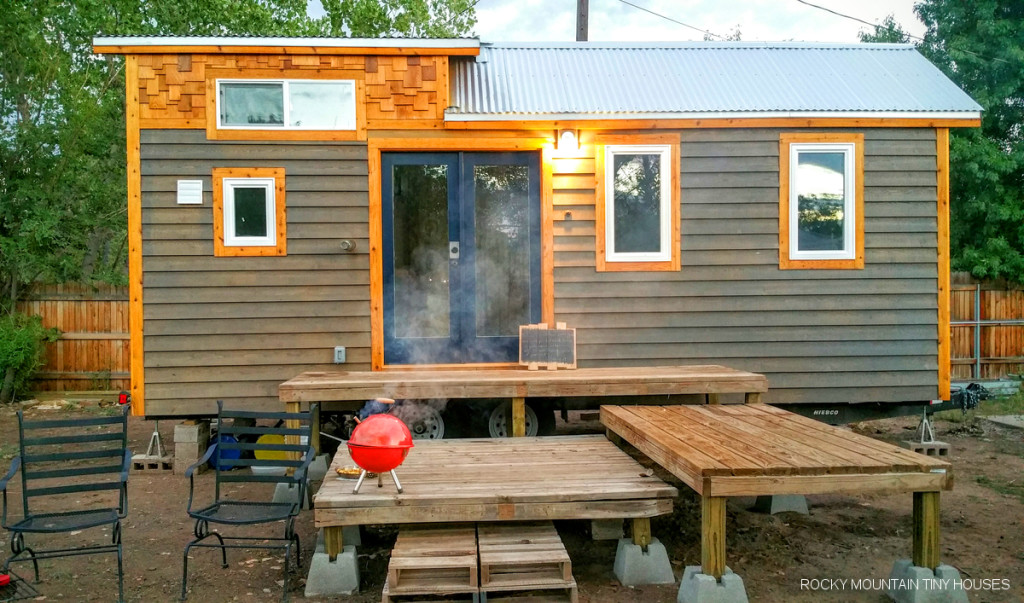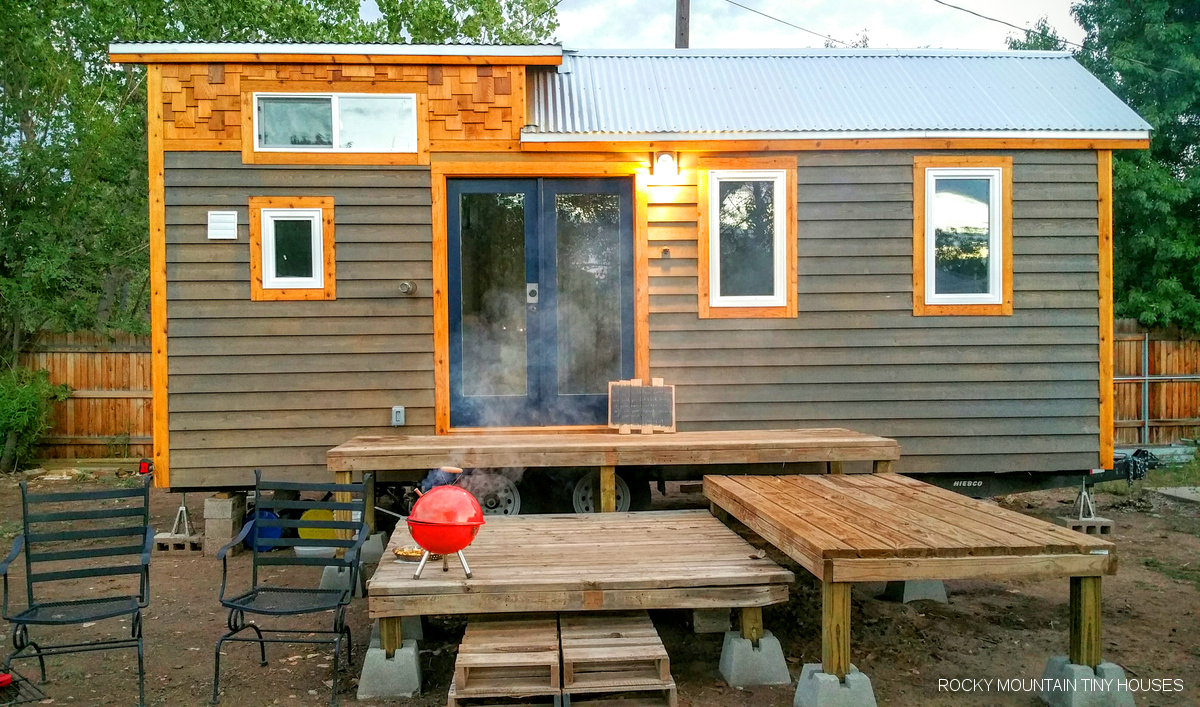 We are pleased to share the latest completed tiny house to leave our shop, a custom 24′ build that was delivered to a newly wed couple in Albuquerque, NM. The shell is constructed of Structural Insulated Panels (SIP's) which are then finished out with gray stained cedar lap siding, natural stained cedar shakes, and galvanized corrugated roof on the outside and white tongue and groove on the inside with walnut stained accents/flooring.
This unique design centers around a set of French Doors that sit on the wheel well. You enter on a platform that is about 12″ above the main floor. Below this platform are pull out drawers for storage. On the left side of the platform is a ladder that climbs up to the sleeping loft that fits a queen size bed. The portion of the roof also has dormers on both sides for increased head height and airiness.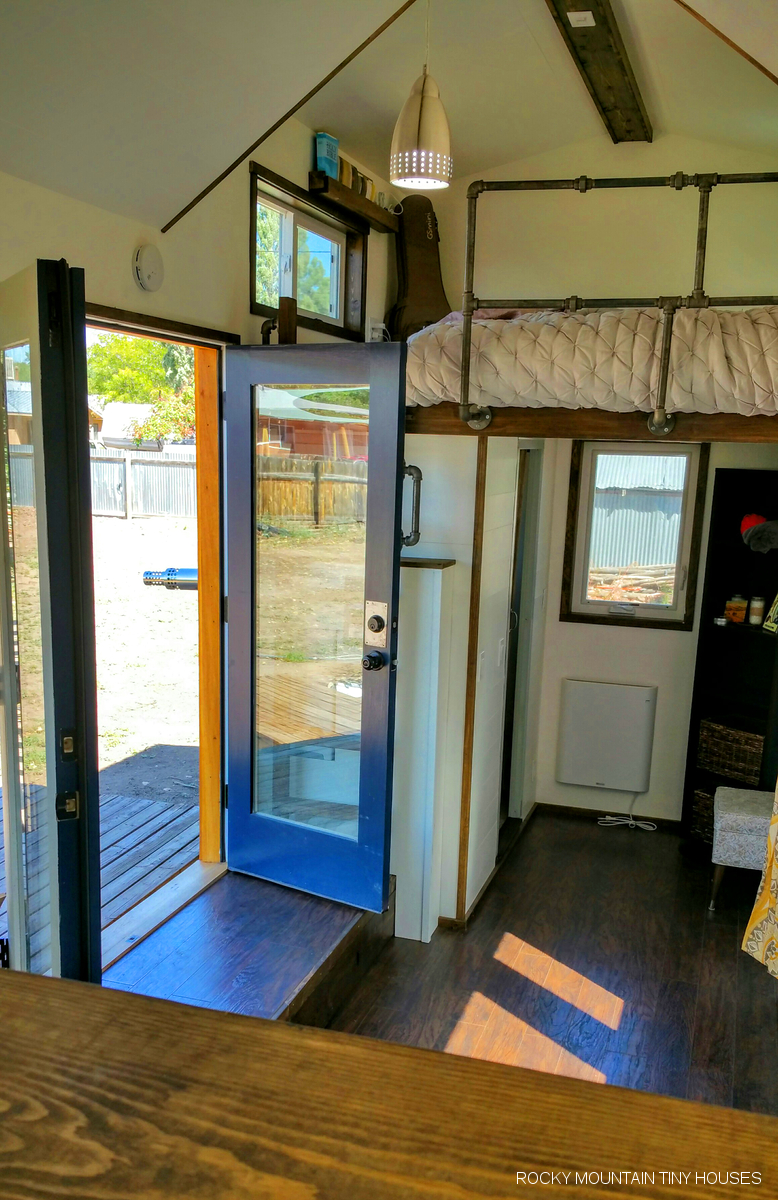 On the right end of the lower platform is a higher platform that the kitchen is situated on. Beneath this platform is a full size bed that pulls out for guest sleeping. The small couch hides the end of the bed and rolls out of the way when needed. On the portion of the platform where there is dead space, we installed trap doors for even more hidden storage. A simple drop-leaf bartop with seating for two or three separates the kitchen space from the living area.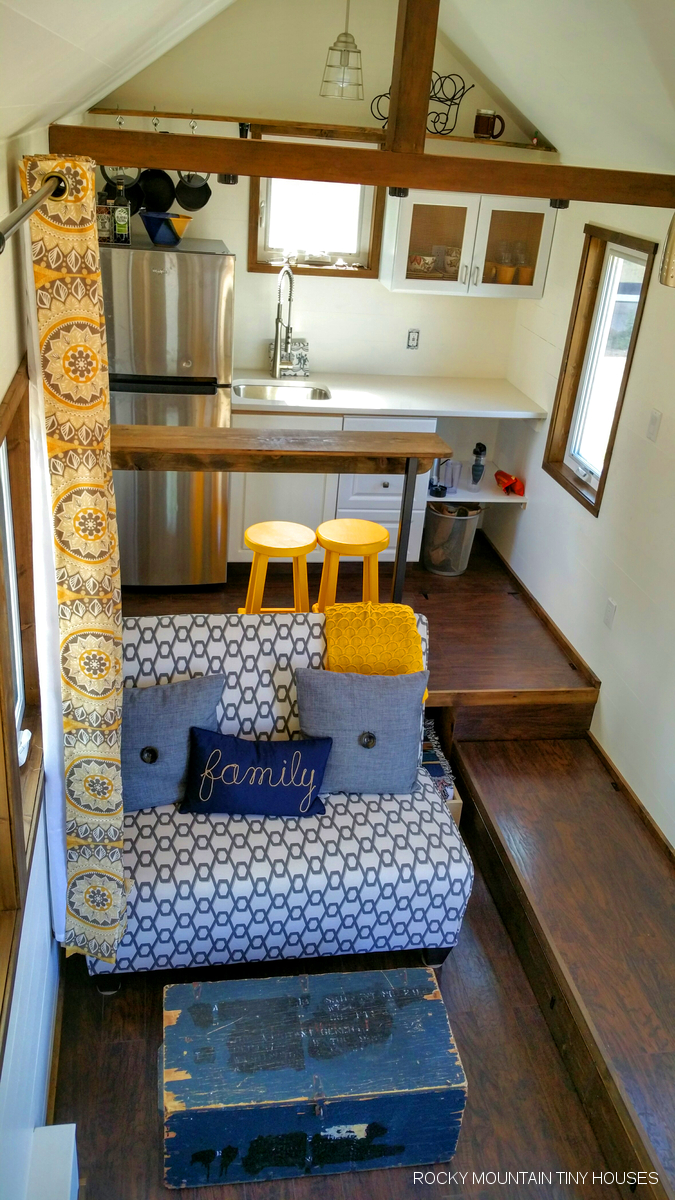 At the back of the trailer is a wet bath with some very nice tile work, a sliding barn door, and a customized exposed shower faucet that doubles as the sink spout. You cannot see from the photos, but there is a Nature's Head composting toilet opposite the shower wall.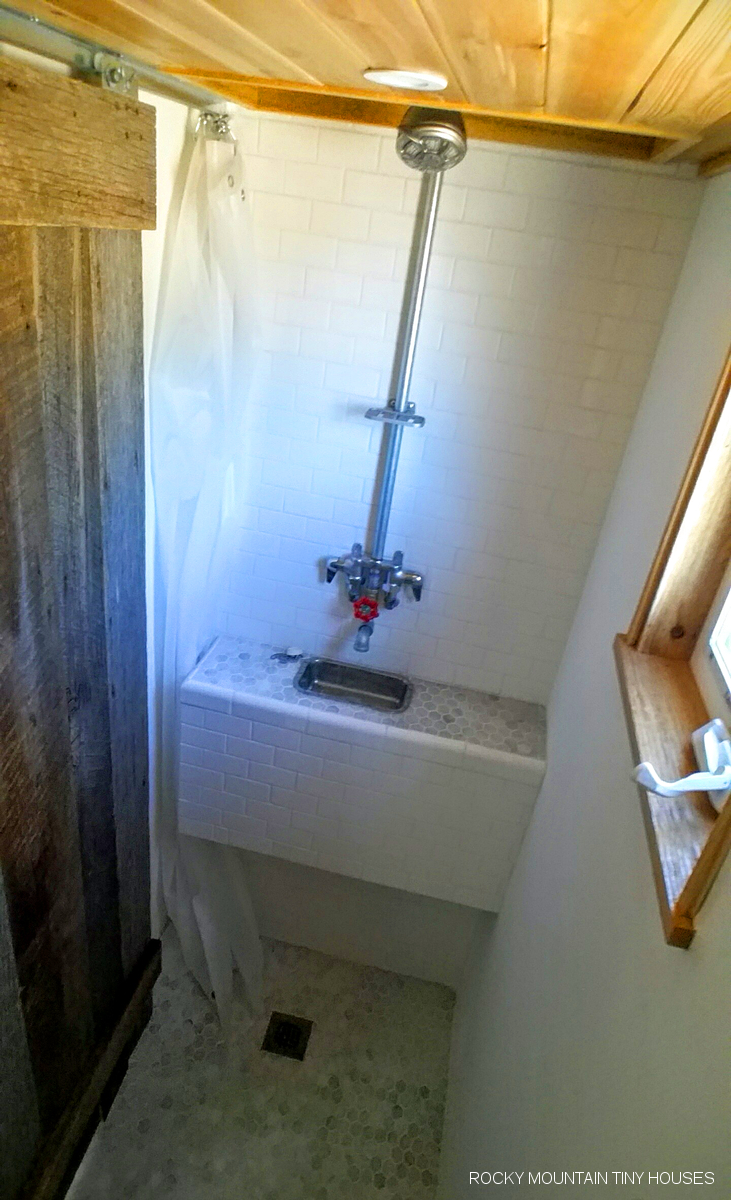 Next to the wet bath is a nook that will serve as storage for time being, until a baby comes along and then it will be used for a baby crib!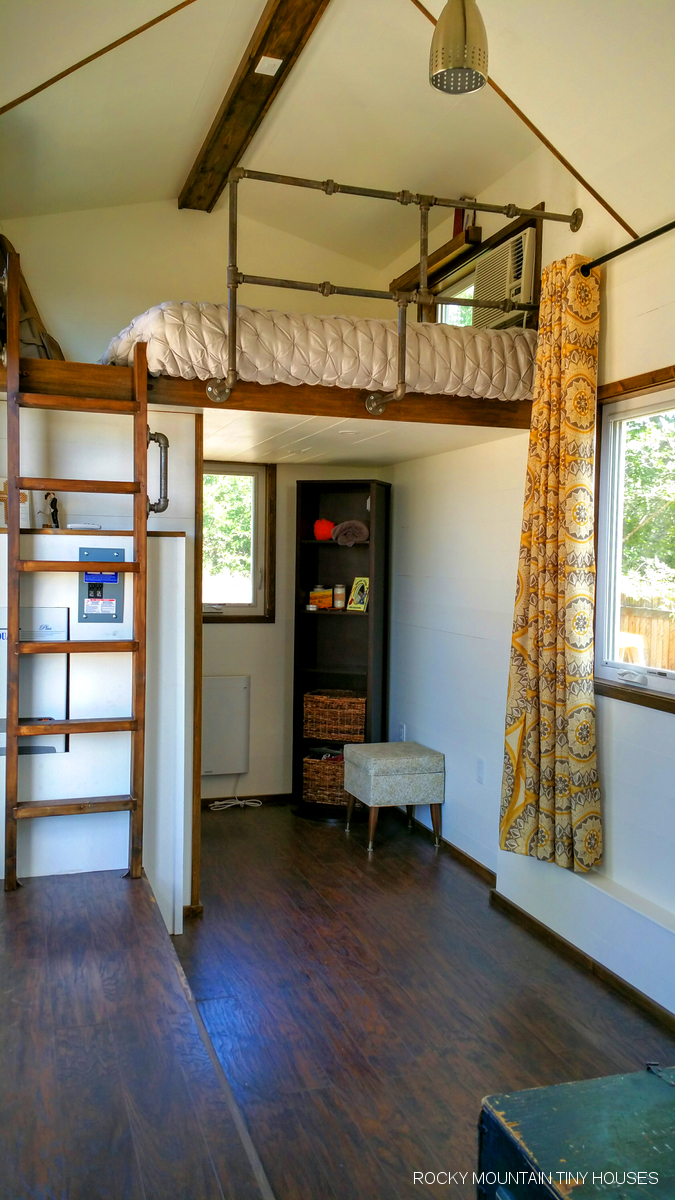 All in all it is a simple layout with lots of volume and nice finishes, designed with an expanding family in mind. The design came almost exclusively from ideas the customer gave us, we just took these ideas and tweaked them a little bit to properly scale the components and make construction a little easier. For anyone interested in a similar build,  expect final costs to be in the $51k-57k range depending on desired features and finish out.