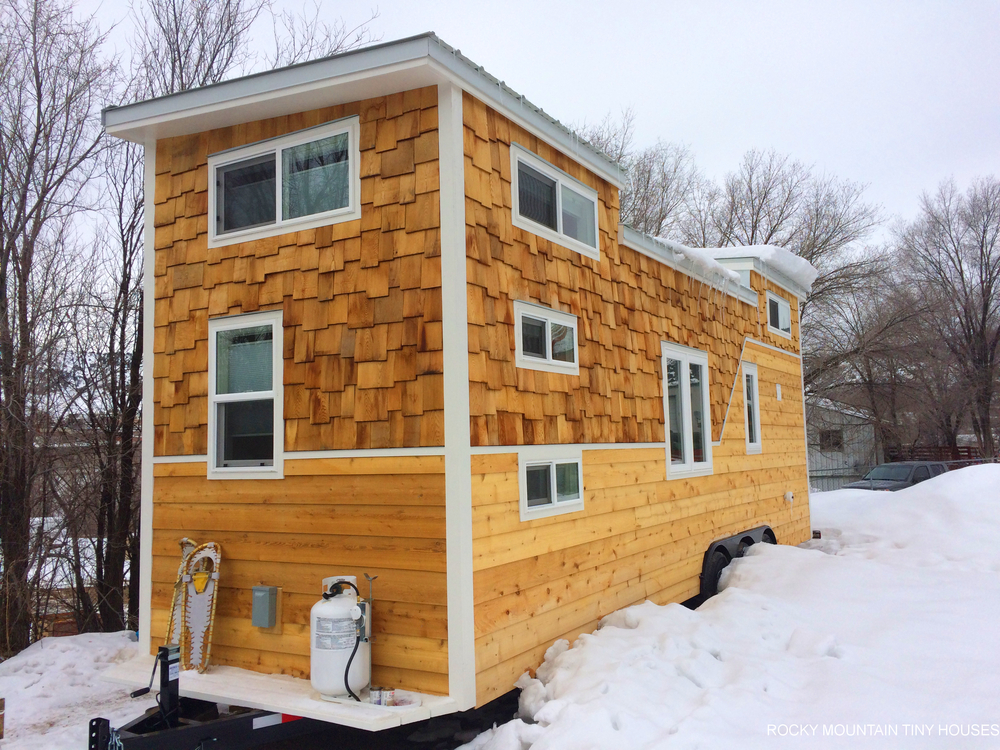 Introducing the Wasatch, a custom 28′ tiny house for a family of four. The Wasatch Range in Utah extends from the Idaho border into central Utah, forming the western edge of the Rocky Mountains. Most of Utah's population lives in the valley to the west of the range.
This is a stick framed structure with spray foam insulation built on a 18,000 GVW custom trailer. The house itself weighs 11,700 lbs dry. Wall framing is set at 8′ in width, it is almost maxed out on height at 13′-5″ .
Notable features of this house include beetle kill pine flooring and ceiling, a bedroom with bunk beds on the first level, a full size bathroom, a good sized kitchen, a large master loft with built in storage that doubles as privacy, a second loft to act as storage or lounge space, abundant light, and a few other clever details.
My photos didn't come out very well, but there are a few at the bottom. The video tour quality is decent. This build came in at about $76k with all the features included.