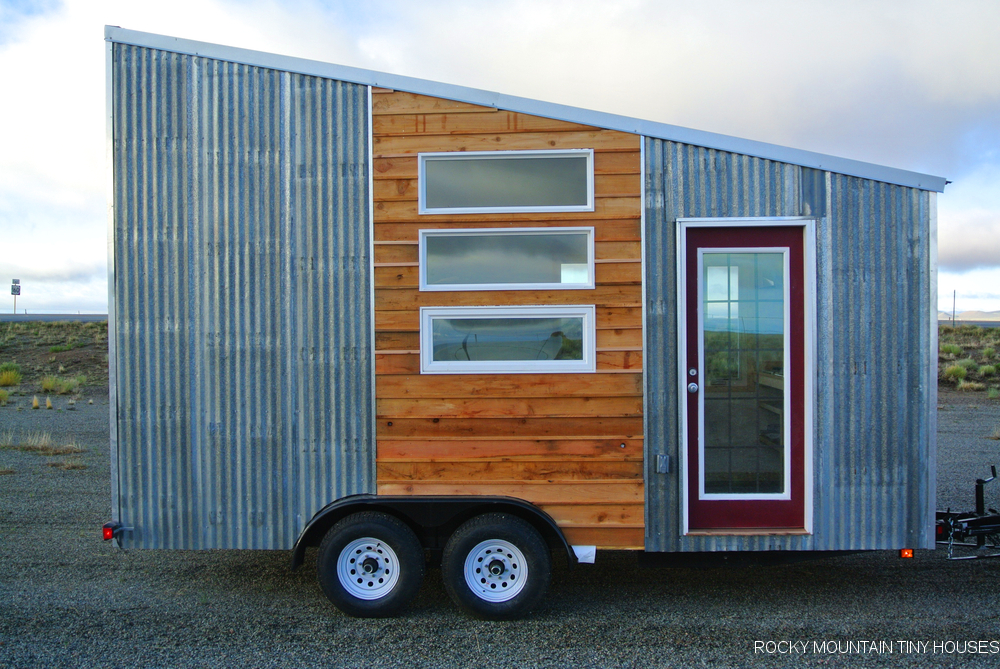 A young woman living in Boulder commissioned us to build a custom "Boulder" model tiny house this spring. She really like the aesthetic of the original Boulder but wanted to change a few things. We went with an 18′ trailer and decided to construct the shell from SIP's rather than stick frame it. We also installed an off grid water system with 50 gallons of water storage and a Shurflo pump. Eventually the house will be powered by solar panels.
Other notable differences on the interior include a hanging couch that was inspired by the 12′ East Austin build, dark hardwood floors, aspen partitions instead of barnwood, and a large built in work/dining table. The house was designed for an off grid compost toilet, but a regular flush toilet will be installed since the tiny will be parked at Wee Casa in Lyons, CO over the summer to be rented out at this location. The toilets will again be switched out when the owner moves the house to its more permanent location.
The original 16′ Boulder base model starts at $35,000 and can be customized to meet your needs. An 18′ model would start at $37k and a 20′ trailer will start at $39k. Plans for all three lengths in both stick frame and SIP construction will be available for purchase online sometime in spring 2017.