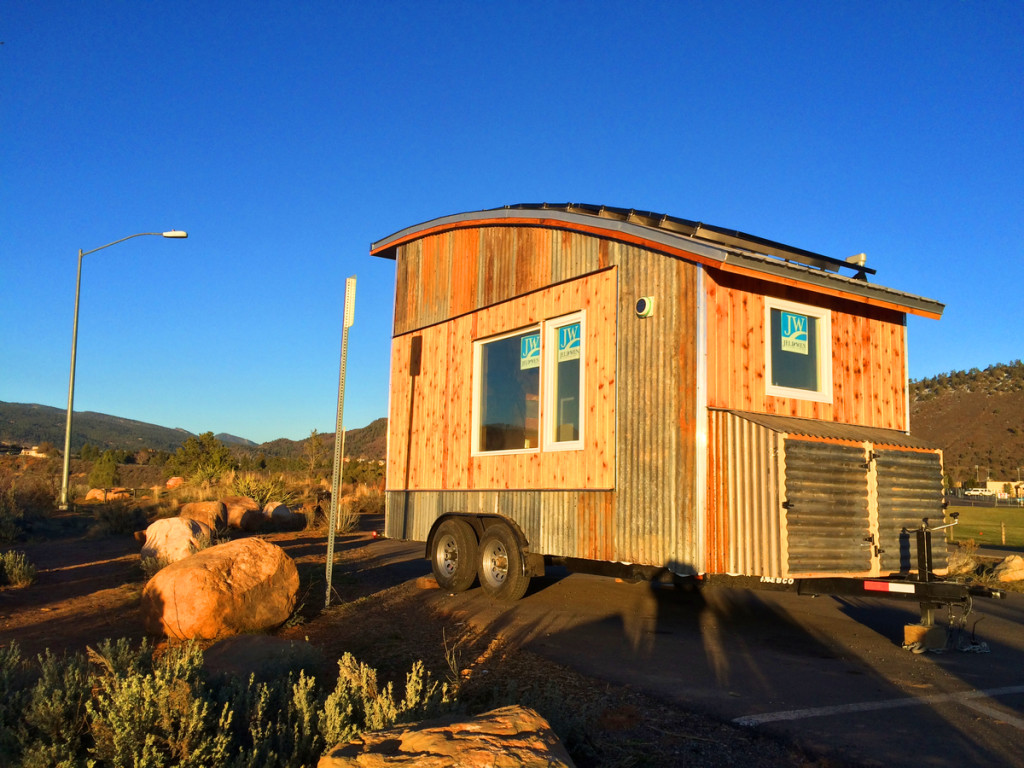 A lovely young woman from Georgia commissioned us to design and build this unique tiny house. Having seen and admired the features found in our Boulder and Front Range models, but also being really attracted to the curved roof line of the Leaf Version III tiny house, and of course wanting to customize the house to meet her needs, she put her trust in us to deliver a fantastic product.
We start out with a custom 16′ heavy duty trailer chassis and stick frame the superstructure using advancing 2×4 framing methods. The curved top plate is easily attainable by laminating thin strips of wood together at precise geometric constraints. We applied a very similar reclaimed tin and cedar siding motif in rainscreen fashion. The radius of the curved roof was gentle enough to carefully bend standard pro panel roofing along the surface. Windows were strategically located to take advantage of our advanced framing methodology, optimize light and view, and coordinate with the floor plan.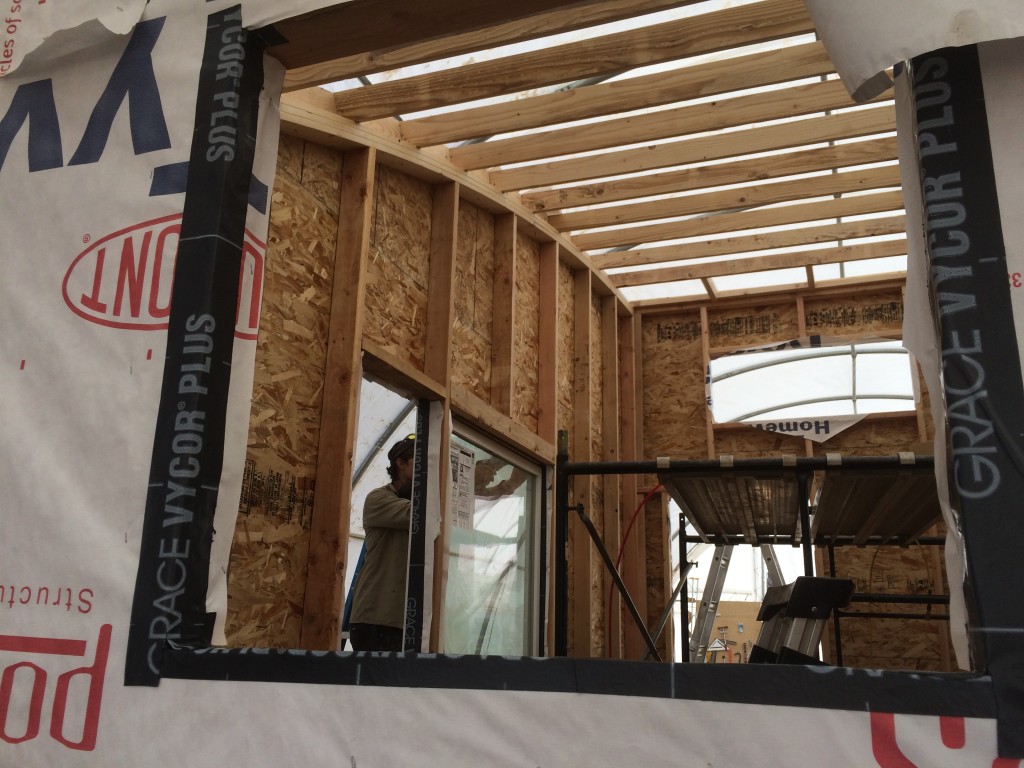 Speaking of floor plan, this house is unique, at least for a 16′ length, in that primary sleeping quarters is intended to be on the ground floor. The customer was able to do extensive research and locate a sofa bed that would not only double as a sofa and a comfortable bed, and easily convert from one to the other, but fit our tight space constraints and not break the bank. This single piece of furniture is the key to making this whole plan work!
The bathroom with a 32″ shower and a composting toilet occupies the front of the trailer. It is accessed via a sliding barn door. Next to the bathroom wall is a built in closet, with a stainless steel counter space for the small but efficient kitchen area. The customer provided a unique three way chest refrigerator (12v dc, 110v AC 220v AC) that we mounted to a heavy duty slide out base for easy access under the countertop. A side pantry and ample upper cabinets, all dark stained, provide plenty of storage. Across from the kitchen is a large picture window with a narrow casement for airflow. This space is accentuated with a dining table that can be folded down to free up extra room.
The house is outfitted with a 1400 watt solar system to enable it to be off grid ready. The Outback Flex power management system allows it to plug into the grid to charge the batteries and energize the house should the panels have insufficient sunlight or encounter other problems. All of the solar equipment lives inside a utility closet mounted on the tongue of the trailer, as well as the propane tanks that provide fuel for a two burner cooktop and on demand water heater. A 9k btu mini split system provides cooling and heating for the house.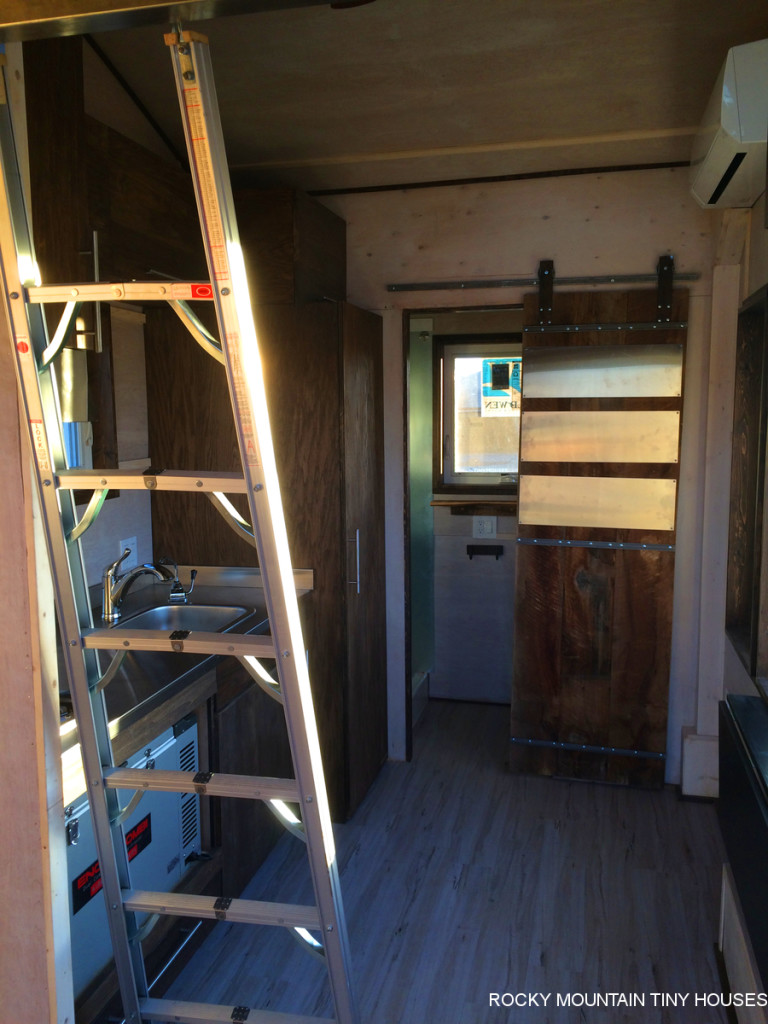 We installed 3 strips of stainless steel on the barn door to house the extensive magnet collection that the owner has. A collapsible aluminum ladder provides access to a storage/guest loft and hangs completely out of the way when not needed.