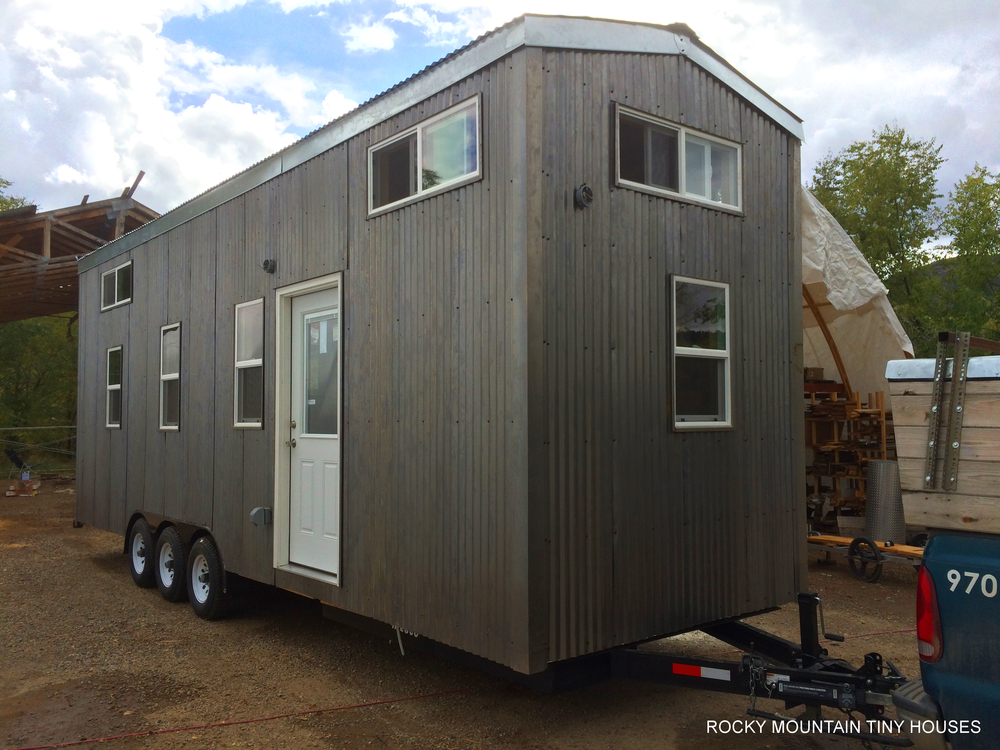 This spacious tiny house was commissioned by a local gentleman, now living in it just down the road in Bayfield, CO. He was looking for a no frills, tall, roomy, yet well crafted space to call his own. The house sits on an 8×28 triple axle trailer rated at 15,000 lbs. The dry weight is 11,000 lbs. Since it was not anticipated the house would ever move that much, we maxed out the peak height at 13′-6″ and carried the 3/12 gable roof pitch across the entire structure for lots of interior volume.
The exterior siding is entirely rusty corrugated metal. Over time, it will develop a warm rusty hue and begin to blend into the site where it is parked next to brown/red dirt, gambrel oaks, and other deciduous trees.
The interior is almost completely clear coated poplar t&g that we had milled locally. The exception being the floor, which uses a red tinted natural cook product. The stair treads are solid red oak too. The effect, while clean and minimal, is quite stunning.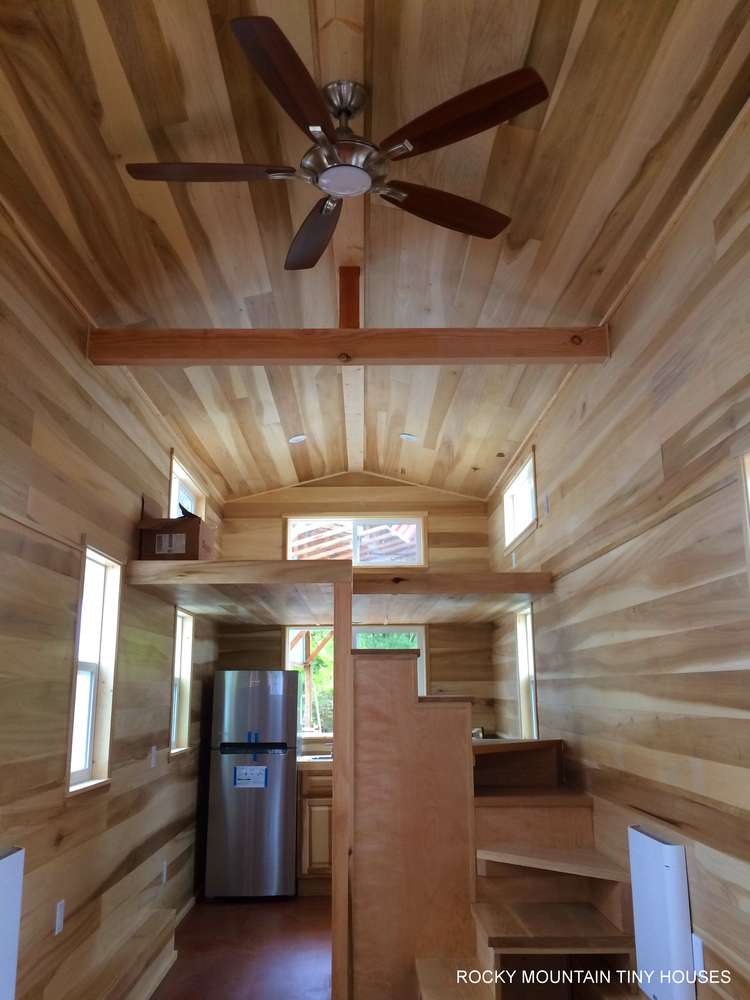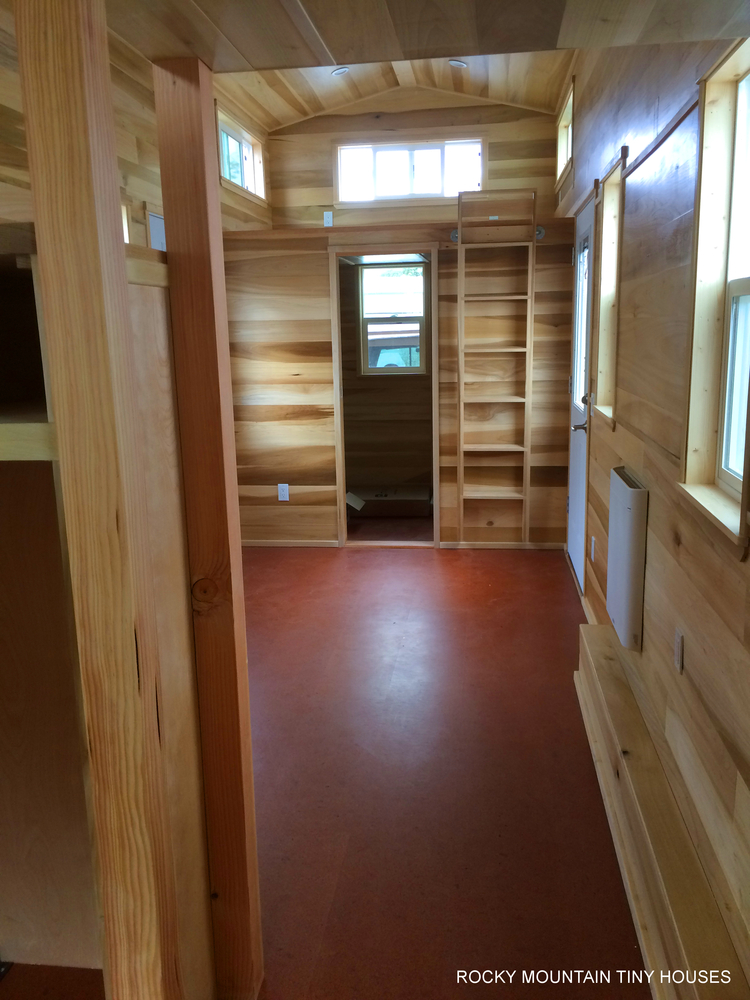 The kitchen is a very basic Pullman style layout featuring a 10 cu ft stainless fridge, a mid size single bowl sink, a few drawers, and an electric 20″ stainless range. The owner doesn't cook much or have many kitchen gadgets so this arrangement will be than adequate for his needs.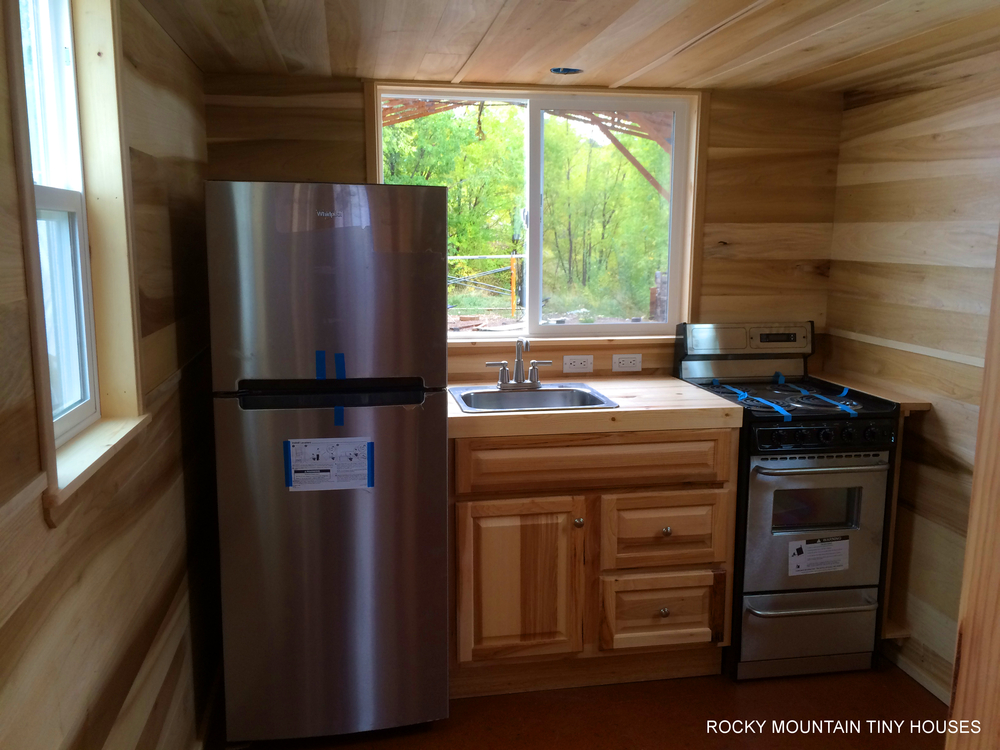 Opposite the kitchen wall is some closet storage underneath the stairs.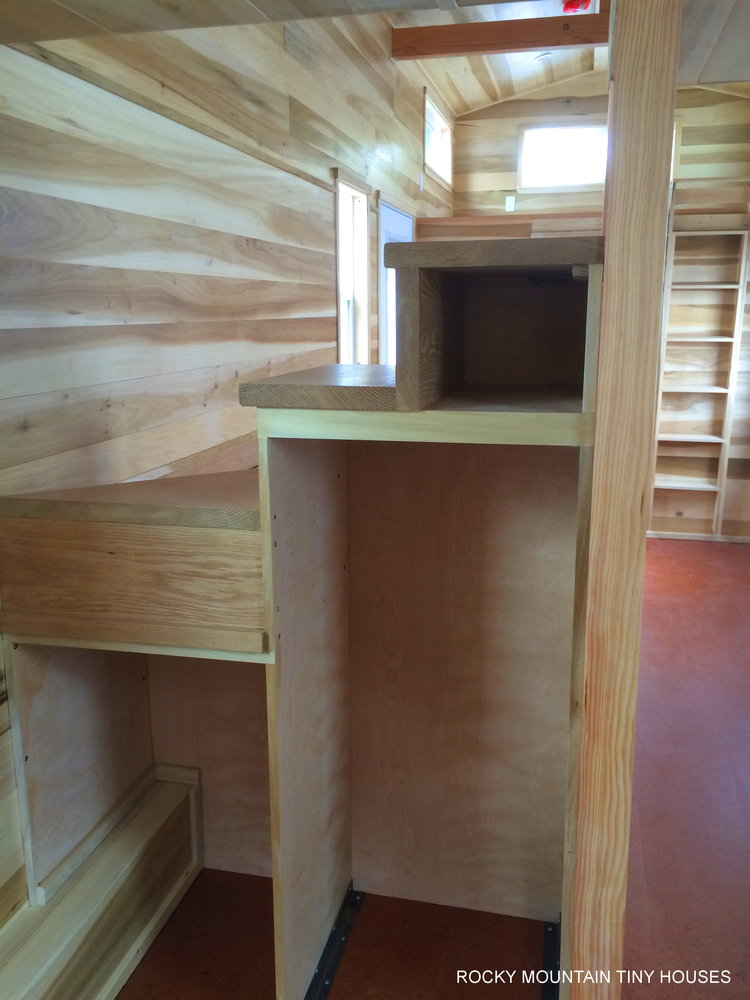 The main loft is accessed via these winding stairs and will fit a king size mattress no problem. with this roofline , it is the tallest sleeping loft we have yet to build.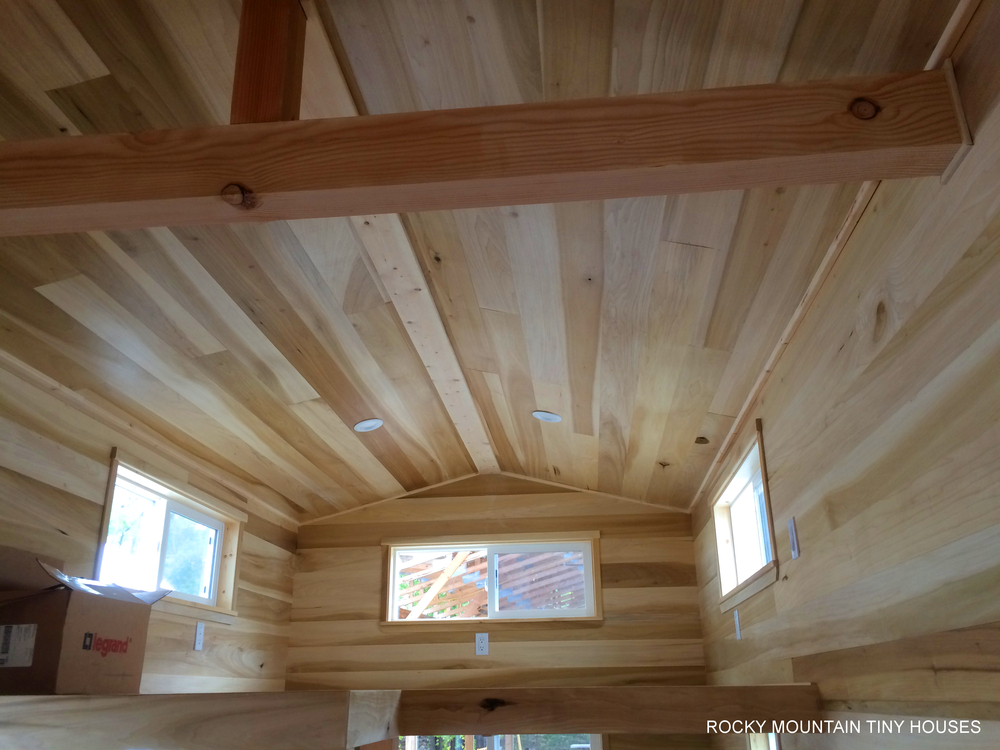 The secondary loft is accessed via a ladder that stores vertically straight when not in use, but hooks on at an angle for safer climbing while in use. Another unique feature of this floor plan is that it has two entry doors directly opposite each other. The owner plans to build decks on either side of the house so he can have both a sunrise and a sunset deck to enjoy the lovely Colorado views.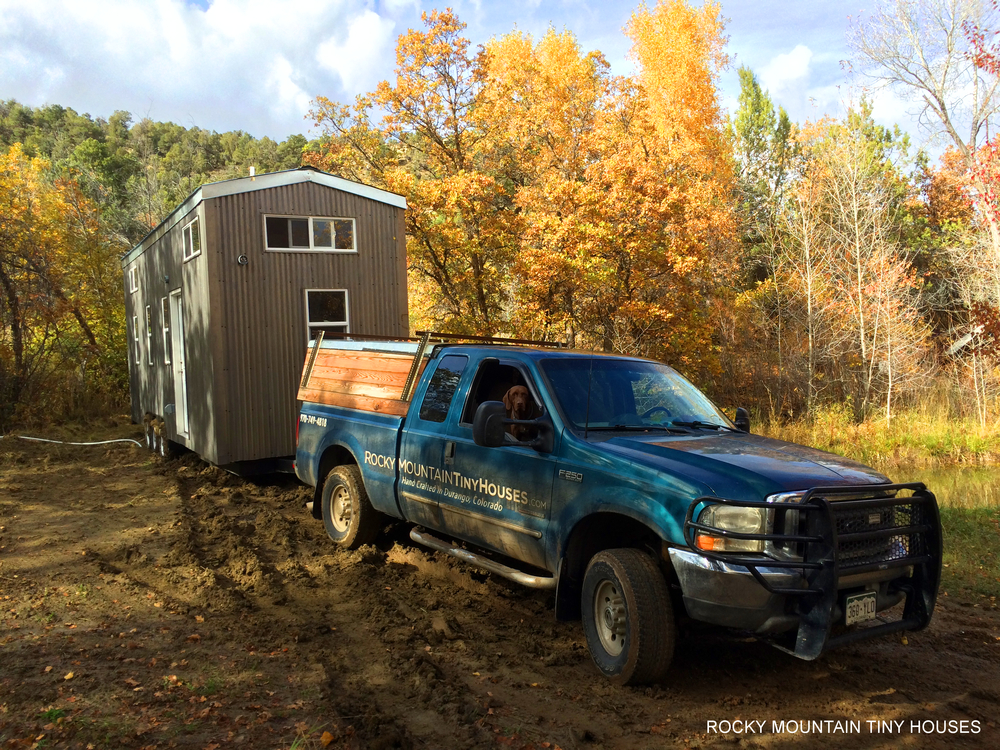 While this tiny house is not particularly complex, it is larger than average and features very nice woodwork on the interior. Expect similar builds to be around $63k finished.