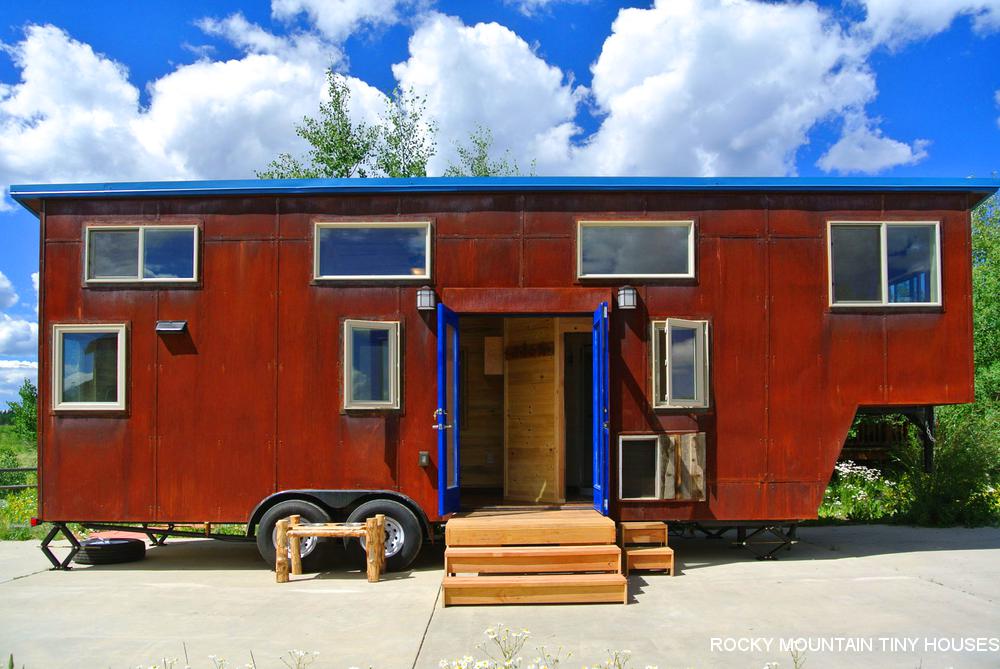 A semi-retired real estate professional from the Fairplay area hired us to build her dream tiny house roost! Like several other customers this summer, she was interested in a gooseneck chassis, but what really makes this house stand out from the crowd is the amazing corten steel (aka rusty cold rolled) siding. She provided us with very nice scaled drawings, and making only minimal changes we refined her design to make sure everything worked out. This house was framed using structural insulated panels (SIP's), perfect for keeping the house nice and toasty at 10,000 feet during the cold South Park winters. The house is heated and cooled via a ductless mini split system.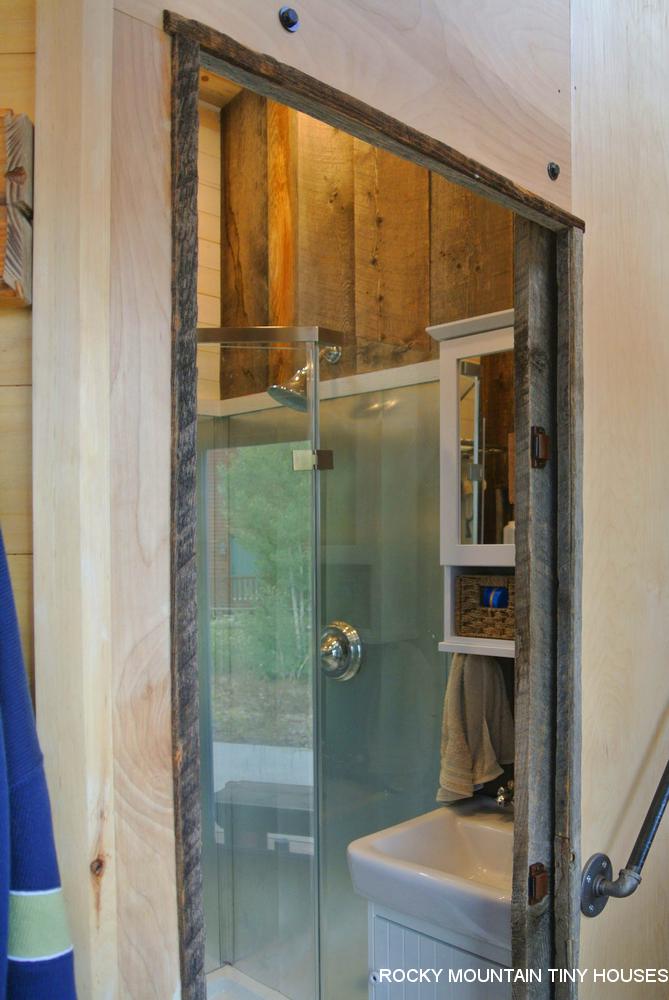 The other feature most visitors notice when first seeing the house is how large the bathroom is! While the bathroom doesn't consume a lot of floor space, it is very tall and airy since we took the walls all the way to the shed roof ceiling and included a clerestory window up high. It has a nice sized neo-angle shower, a normal flush toilet, and a vanity with medicine cabinet above. There is a hidden compartment behind the bathroom and between the neck of the trailer that houses an upgraded Navien tankless water heater and storage space for items that don't get used very often since the space can only be accessed via trap doors in the bedroom closet on the gooseneck.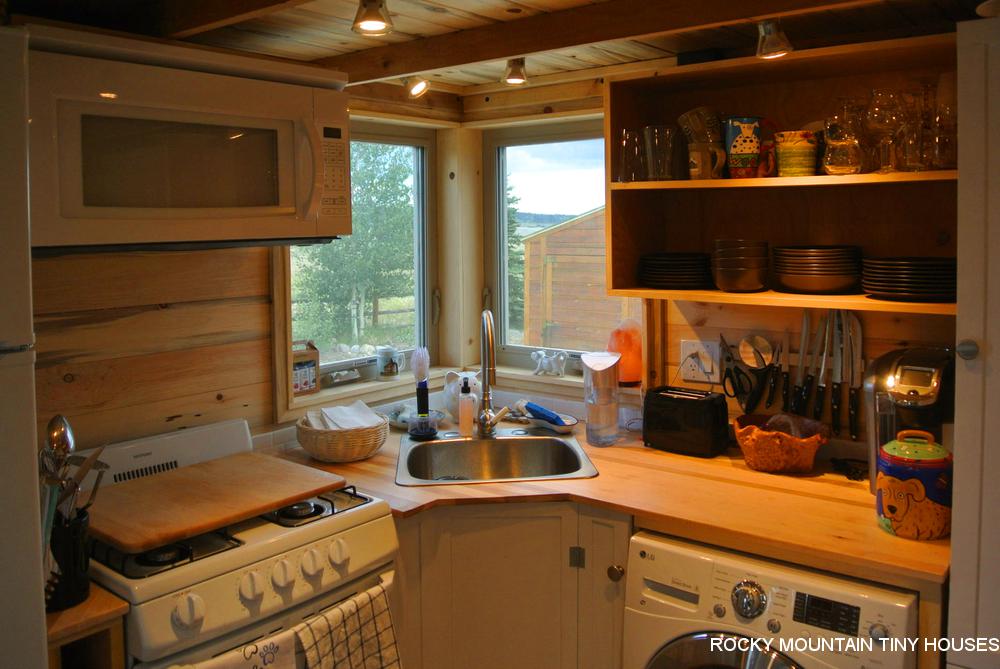 The kitchen is outfitted with custom cabinets and includes a generous pantry, a 24″ propane range, microwave/vent combo, 10 cu ft fridge, large single bowl sink set in the corner with a nice view out of corner windows, open upper shelves, and room for a combo W/D under the counter. The kitchen opens into the living space with features a large fold down dining table and comfy L-shaped couch with some display shelves above. Clerestory windows up high bring in abundant light. All walls and ceiling were finished out with Colorado beetle kill pine.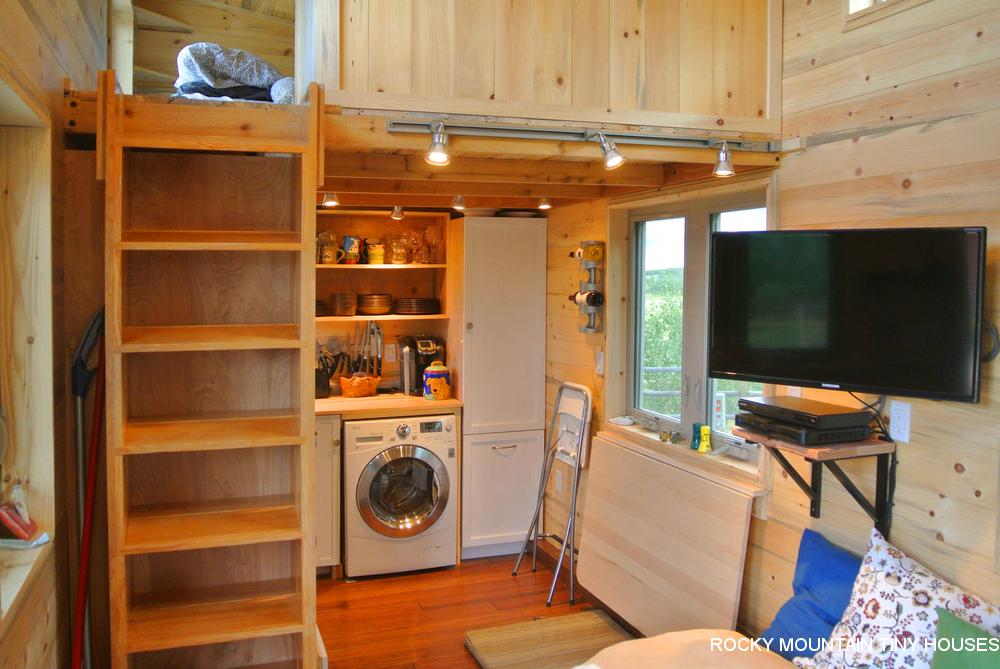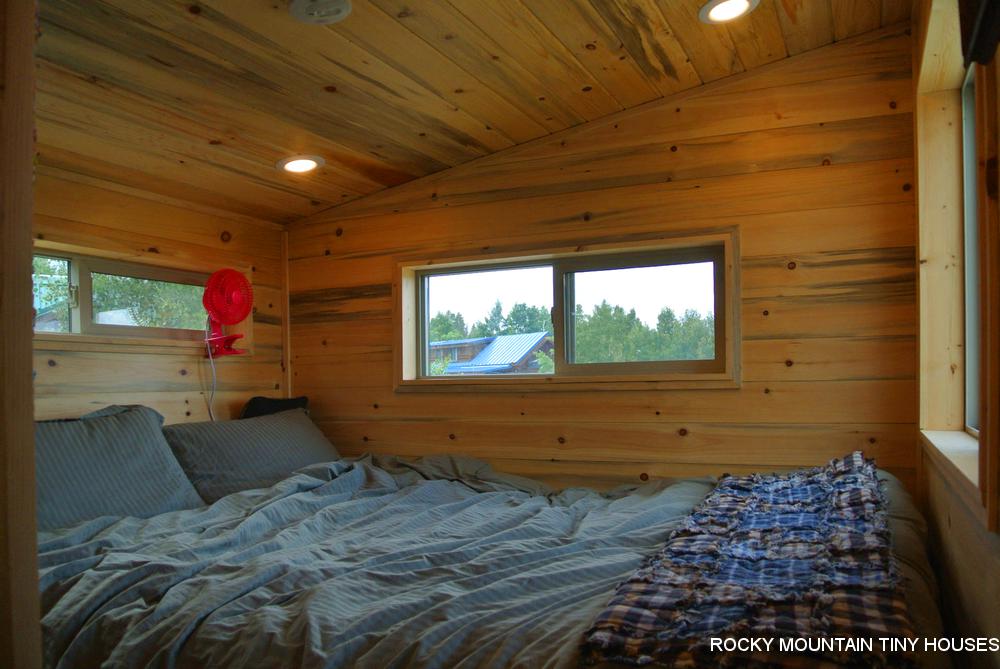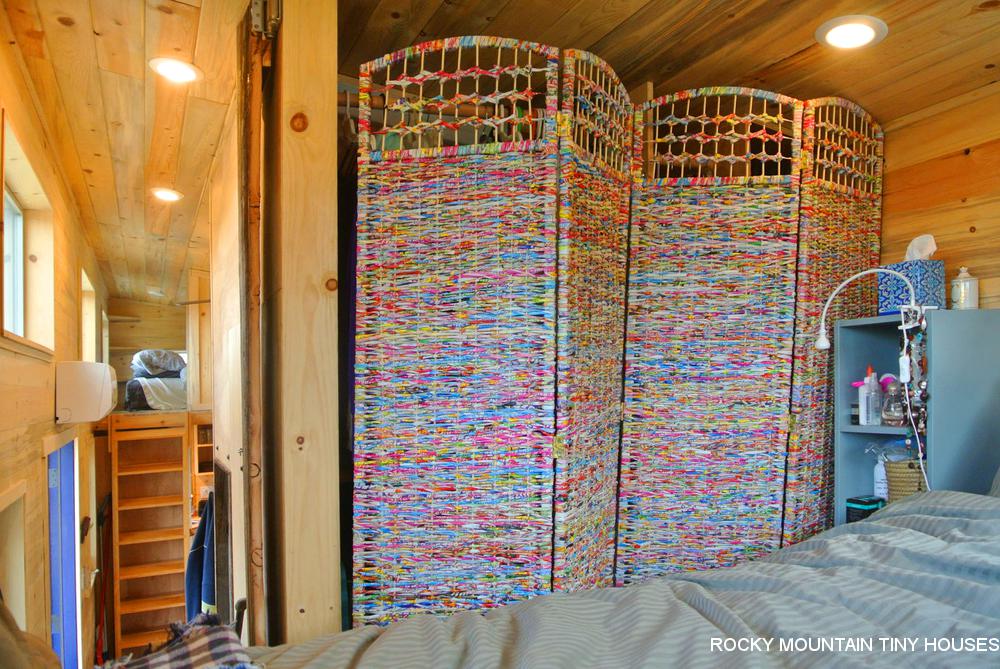 The master bedroom is housed on the gooseneck with ample room for someone 6′ tall to stand up in. It is accessed via a few steps that have pull out drawers. This space is completely blocked off from the rest of the house via the bathroom partition and a barnwood saloon doors that can be left shut for full privacy. The closet is very large with an array of rods and shelving to house personal belongings. There is a a trap door under the closet that leads to additional storage and access to the utility space.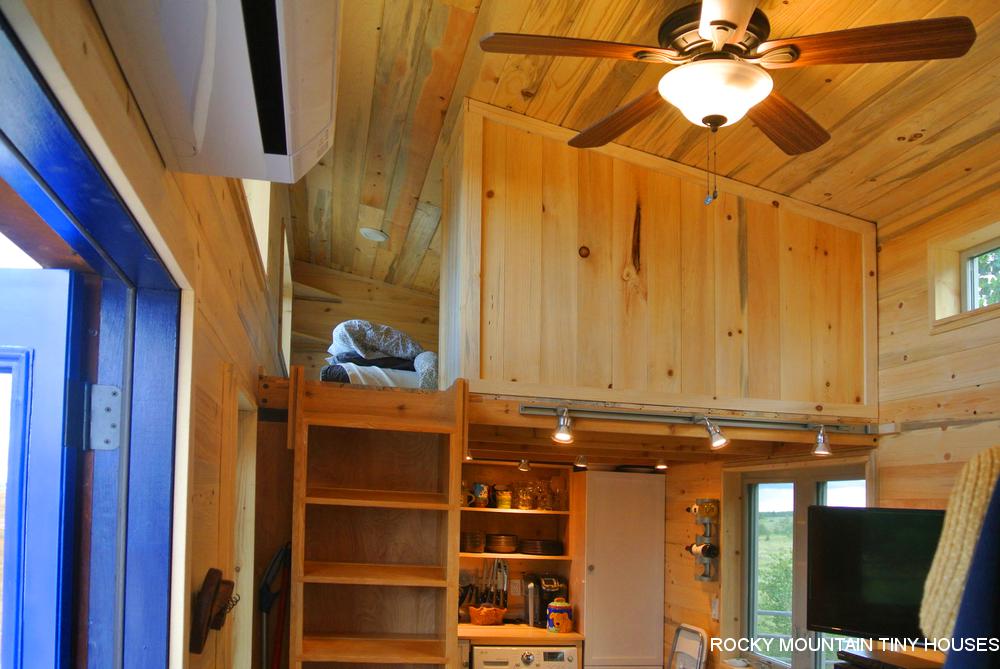 On the opposite side of the house is a guest sleeping loft with a built in closet that helps block this space off from the rest of the house for a little privacy as well. This loft is accessed via a special ladder that stores vertical when not in use and allows access to storage shelves behind it. The ladder pulls out when needed for action so that it is more comfortable and safe to climb.
This tiny house weighed in at 13,200 lbs and final cost came in at $84k with all of the custom features you see included. Enjoy the video tour below!