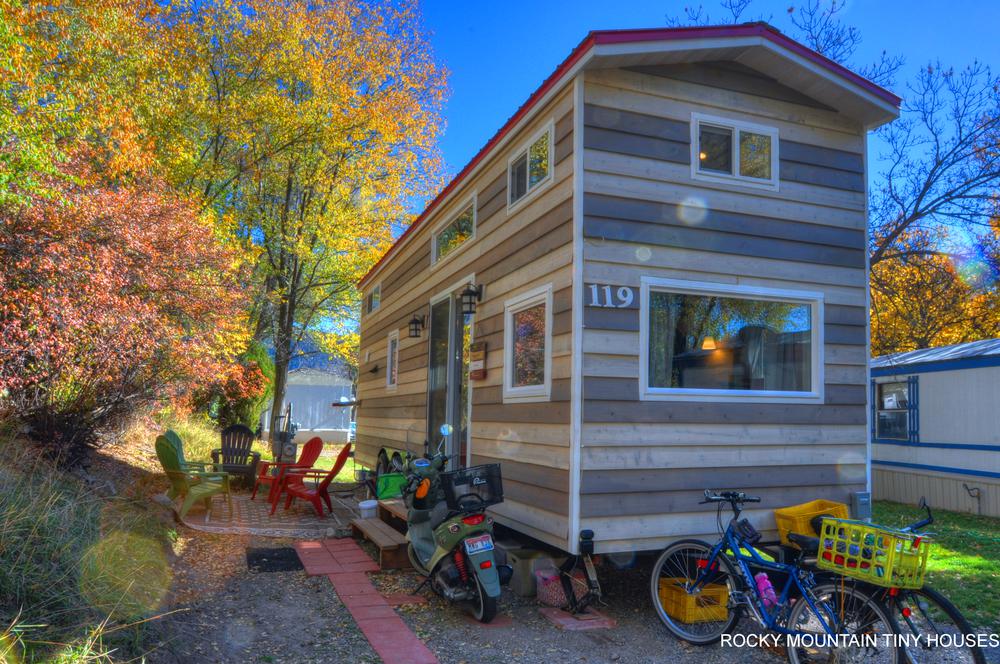 Some cheery folks out of Idaho commissioned this fantastic 28 foot full custom tiny house build. Impressed with our previous builds, our price point, and our willingness to let them work on their own house, they moved down to Durango for a few months to bring this idea into fruition. Jim and Kathi had done a fair amount of research prior to contacting us and had a very good idea of what they wanted. We of course refined a few items to meet the constraints of space and budget, but in the end, the vision was truly all theirs.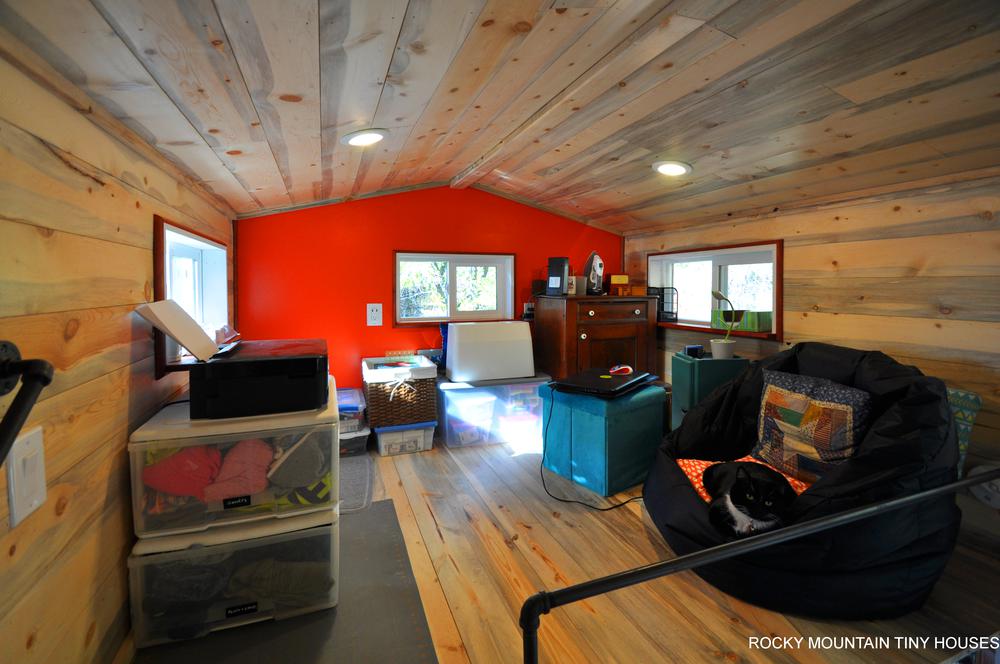 The simple 28′ structure rests on a triple drop axle trailer and utilizes a shallow 3/12 gable roof. We opted for the drop axle to gain 4″ of head height since Kathi planned on using the second loft as a home office and wanted to see if we could make that loft high enough for her to stand, or nearly stand. This, coupled with using 1 1/2″ tube steel for the loft framing, and setting the loft low at 6′-0″, and also considering Kathi isn't a very tall individual, did indeed allow us to create a loft office that she can stand in!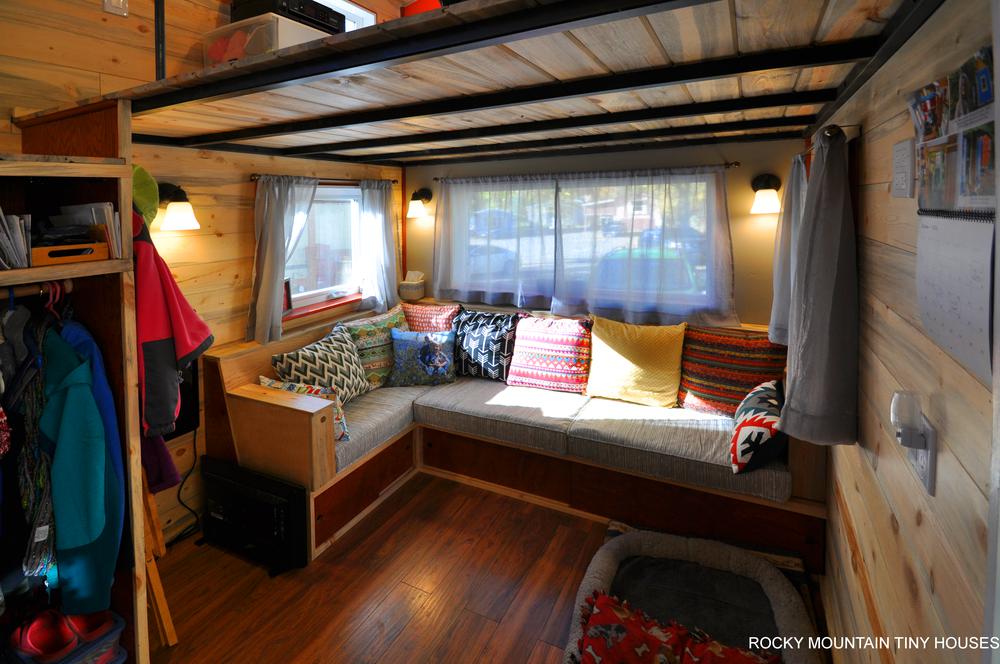 Below the loft office is comfortable living space with a built in couch featuring hidden storage and custom mattresses. The entrance to the house is here in the living space via a glass patio door. The vestibule area also takes one into the landing for double stairs: left to the master bed, and right to the office. Both sets of stairs contain abundant storage. The central portion of the house features a galley kitchen with a 10 cu ft fridge, 24″ gas range, double bowl sink, 18″ compact dishwasher, barnwood shelves, pull out pantry, combo washer/dryer, and beautiful stone tile countertops..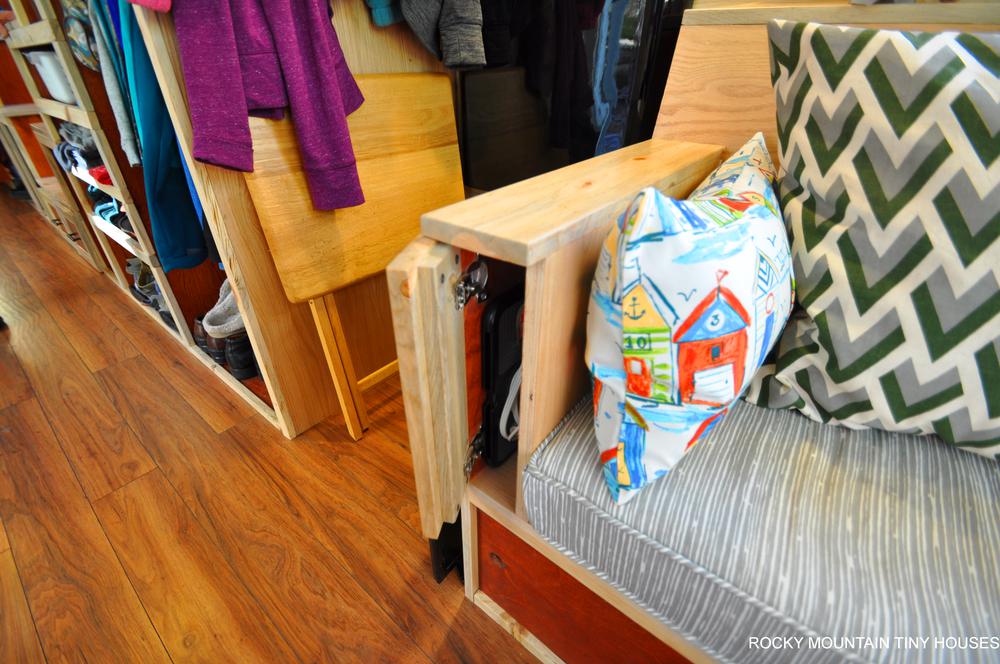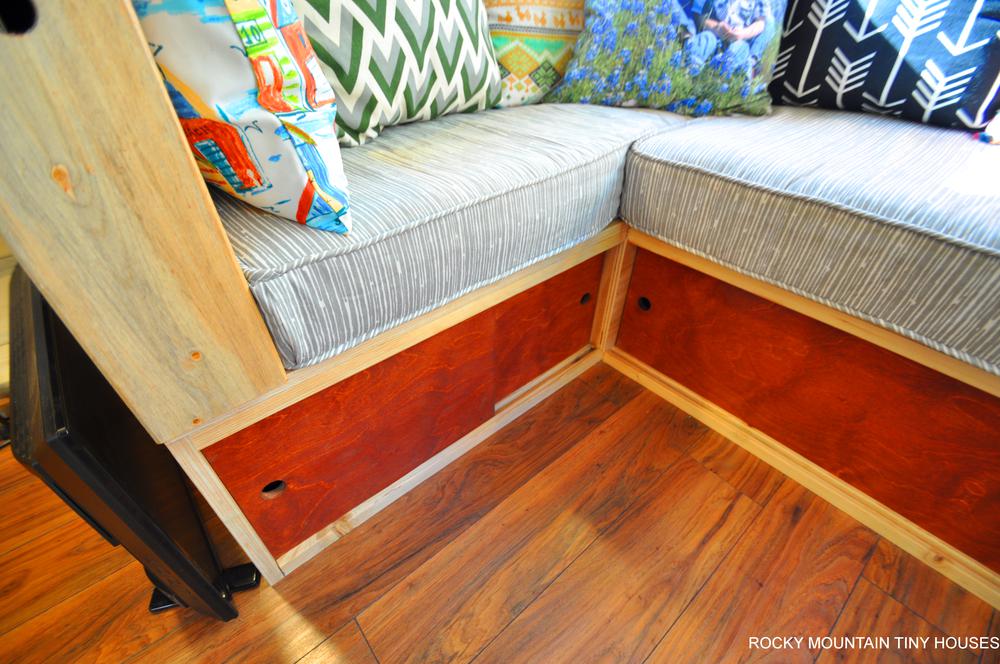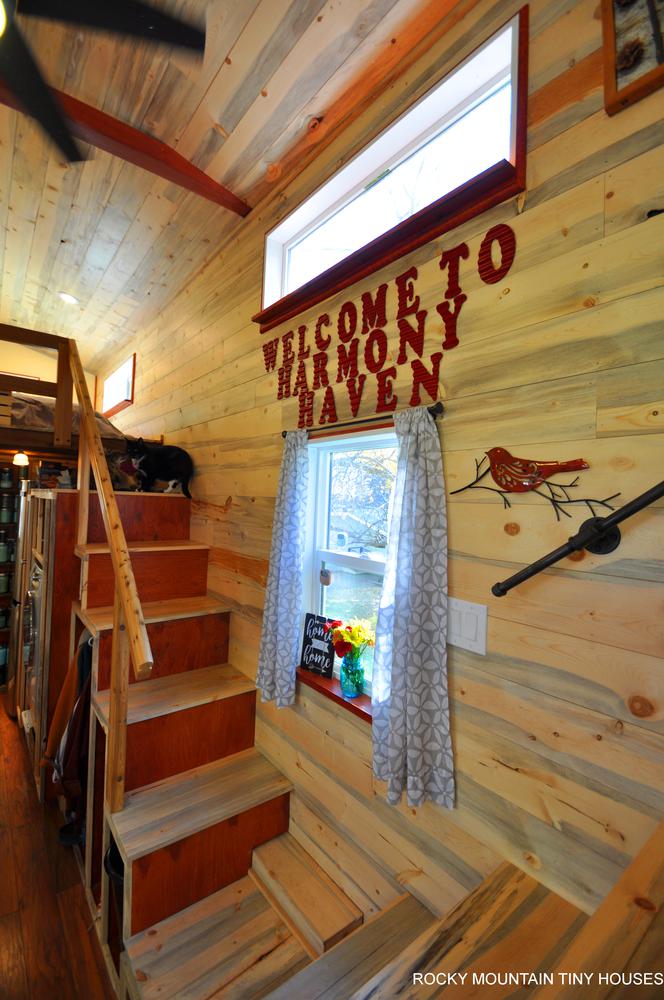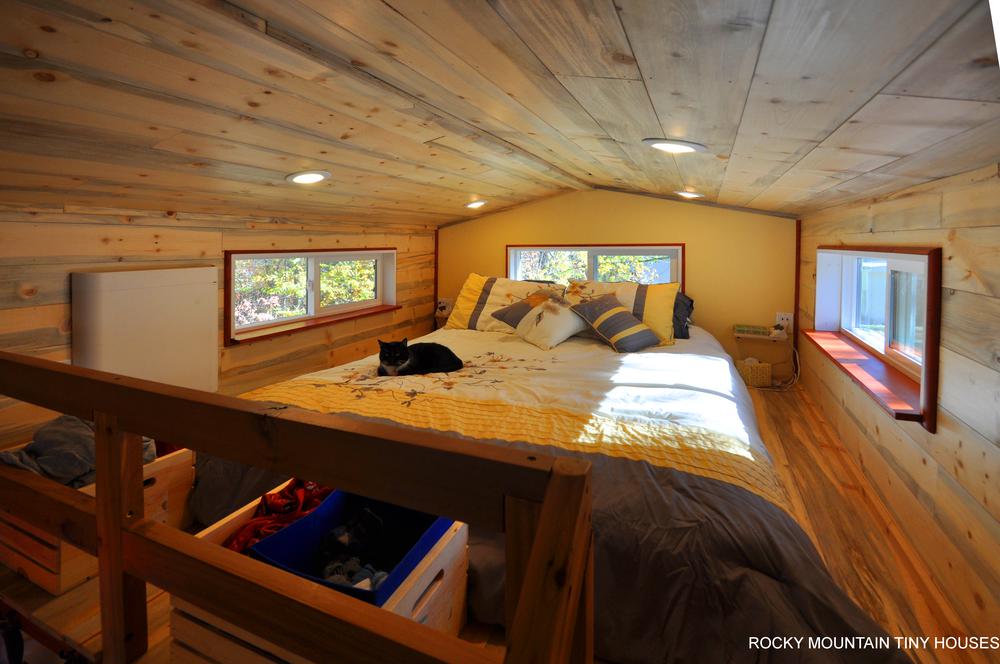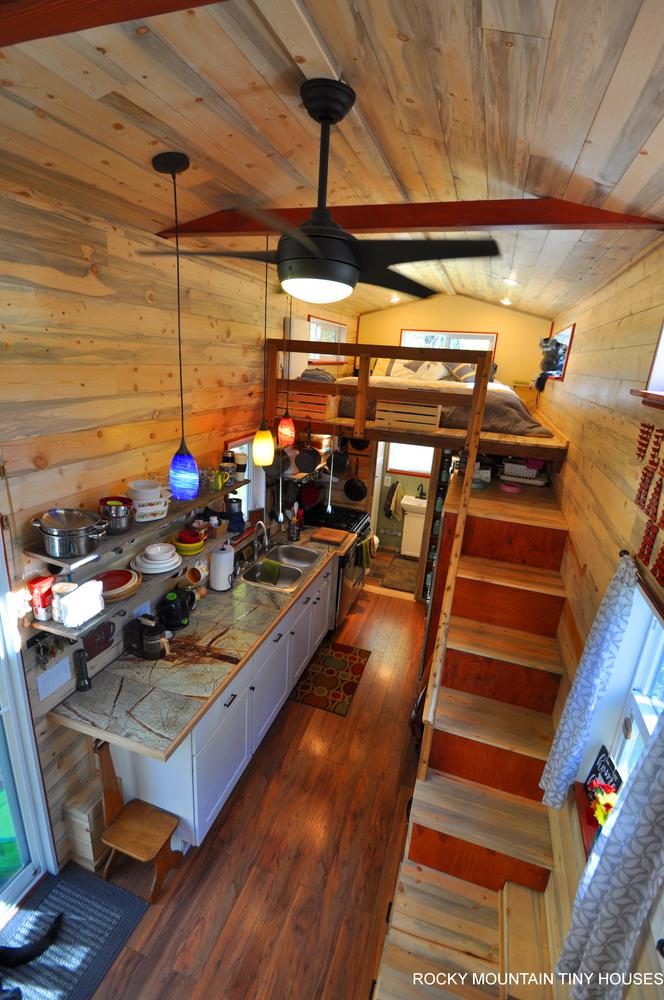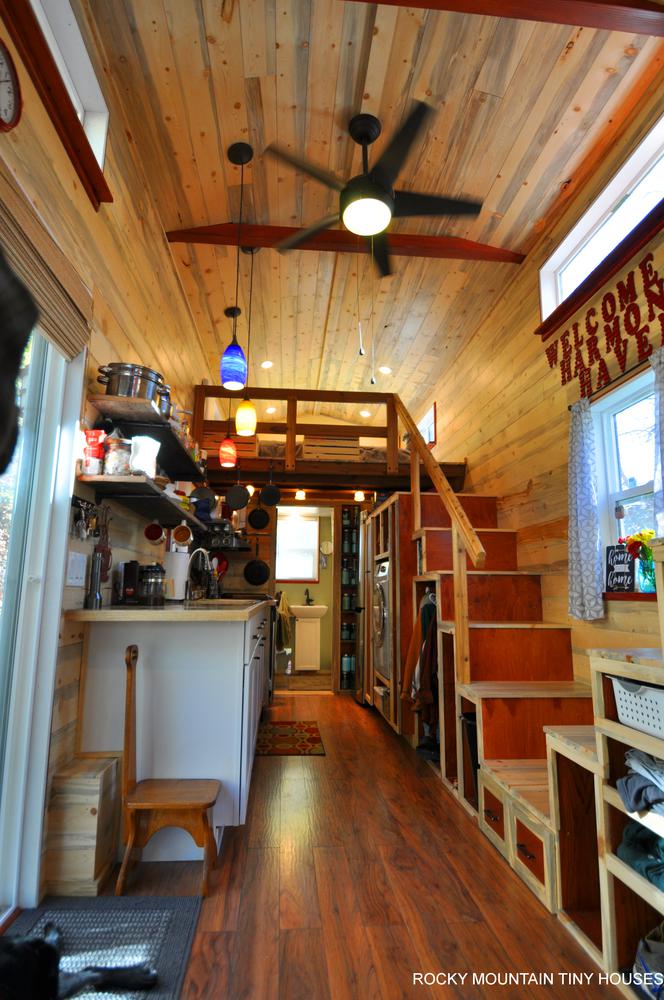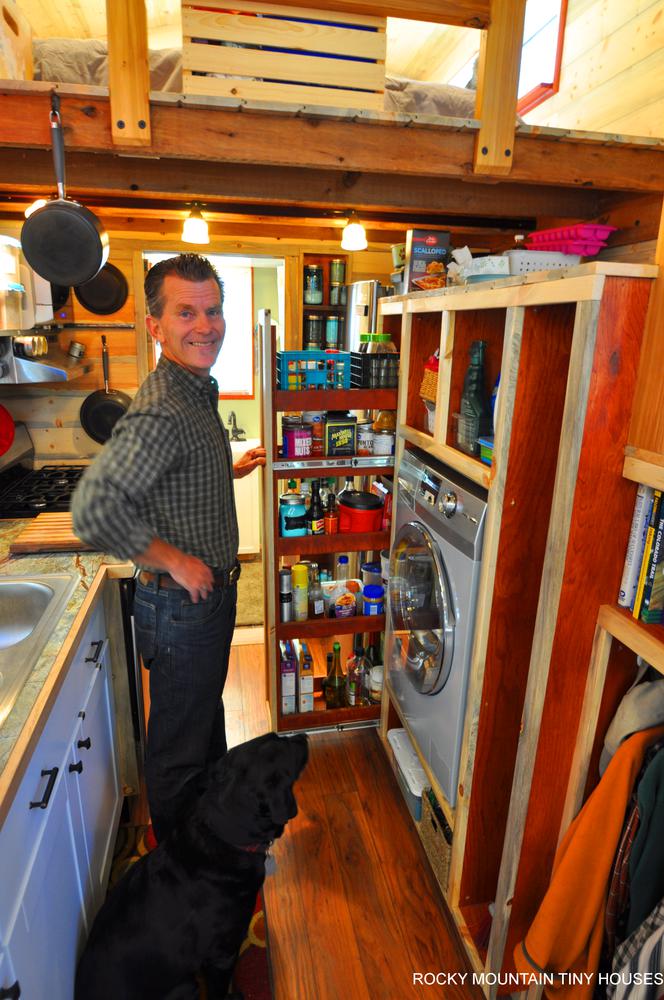 In the very rear of the house lives the bathroom complete with a flush toilet, vessel vanity, linen storage, and a large shower with tile accents.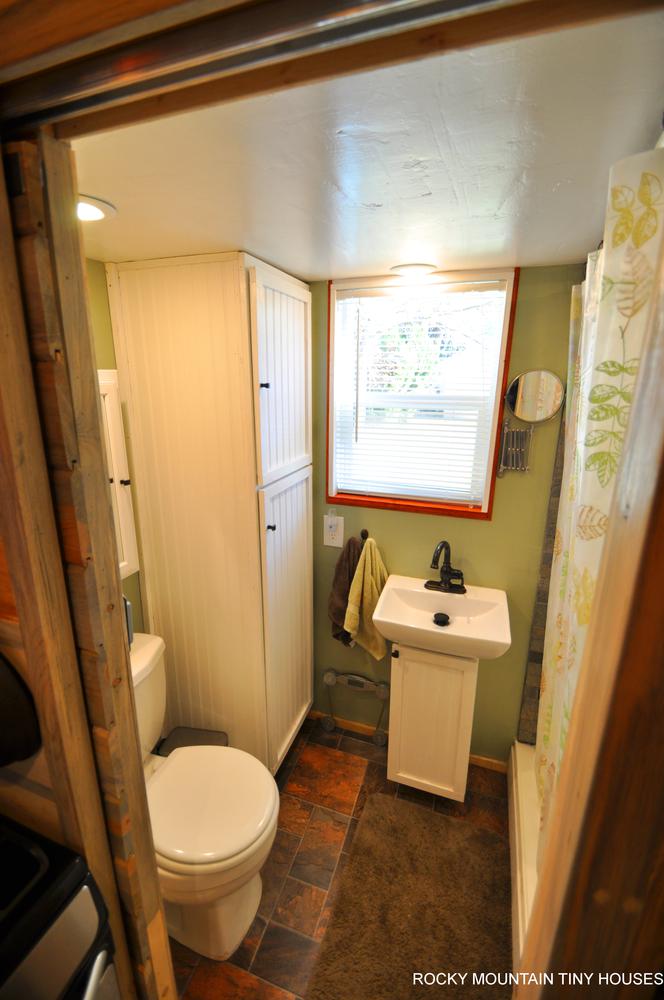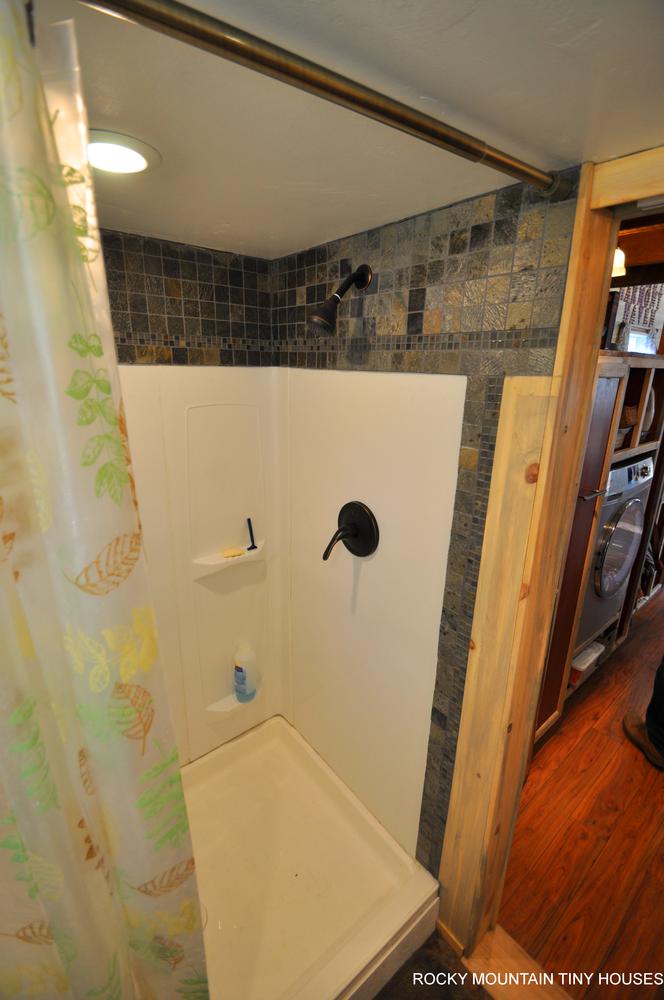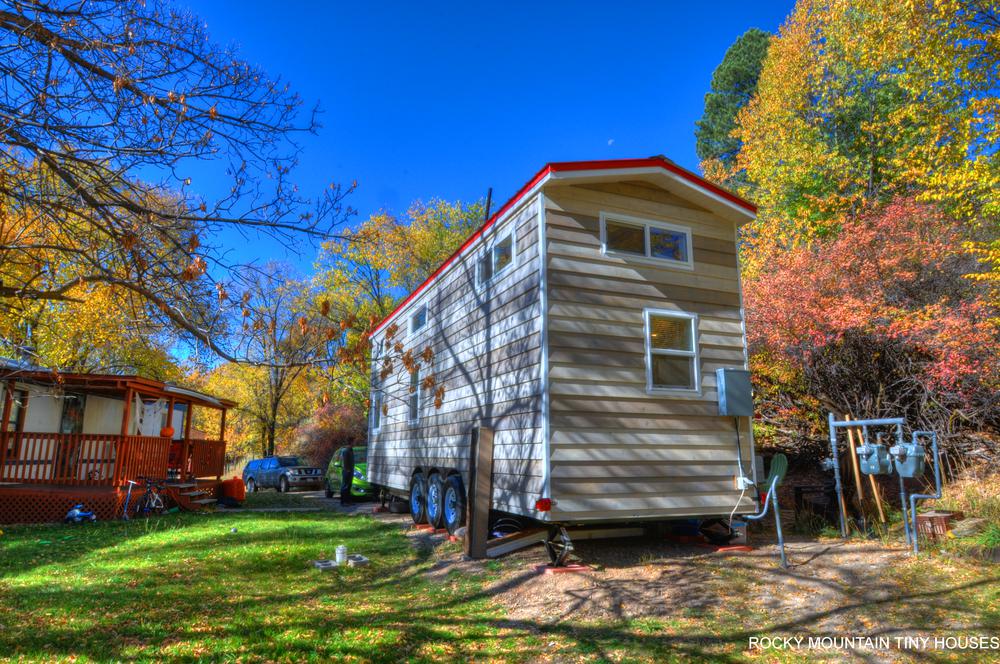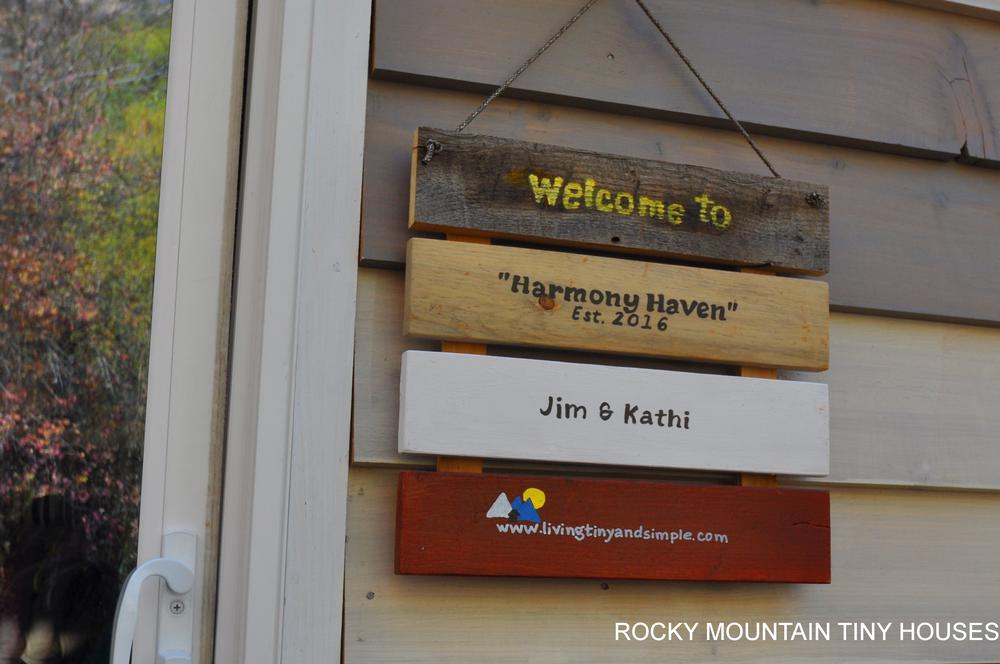 We also shot a video tour if you would like to watch below. Jim and Kathi saved a considerable amount of money by contributing elbow grease to this project. Expect a reproduction of this model to run around $82k with all the features shown. Final dry weight came in around 11,800 lbs.