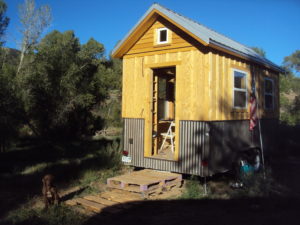 This is the first tiny house model I designed and built for myself, and very un-originally, I named it for the town it was built in as well as where the tiny house company was founded and is currently located. It is built on a standard 16' trailer and features a wet bath, open closet, decent sized kitchen, high ceilings, a large desk area with lot of windows, a sleeping loft, a storage loft, a place for a small woodstove, and a fold up porch. You will note a lot of recycled wood in these pictures, as well as several personal accessories. I can certainly provide such items but they are not standard. The exterior tiny house features 3 kinds of siding material: rusty corrugated wainscot, roughsawn pine board and batt, and cedar lap siding in the gables
Square Feet:
Main Floor  104 Loft 47  Total:151 Porch:
Trailer Size: 82″ x 16′
Dry Weight: Approx 6200 lbs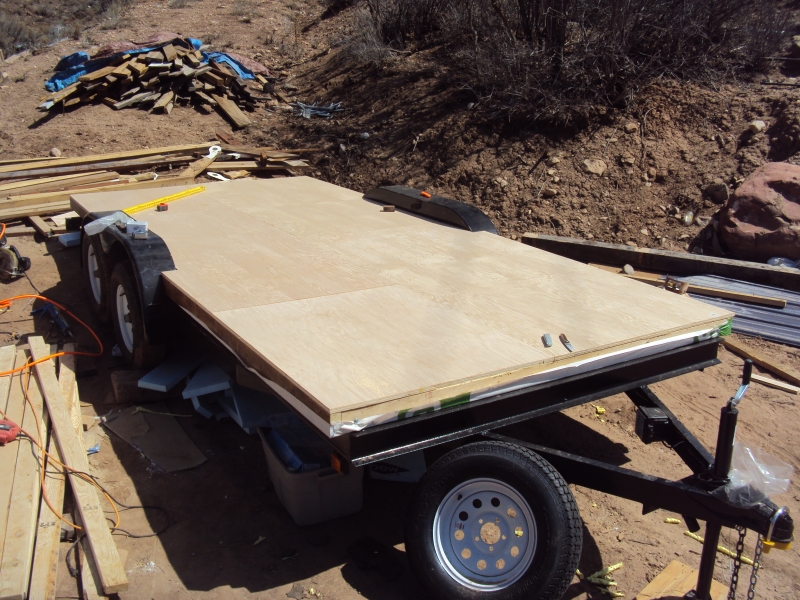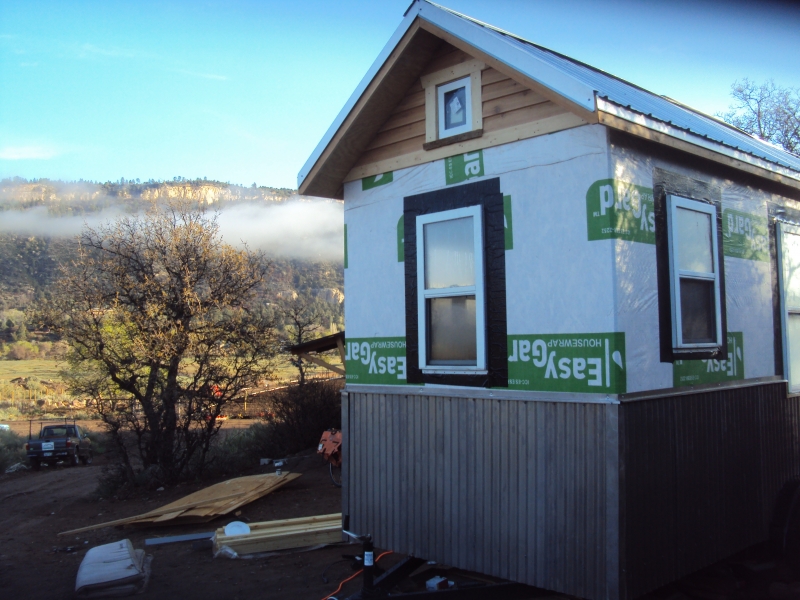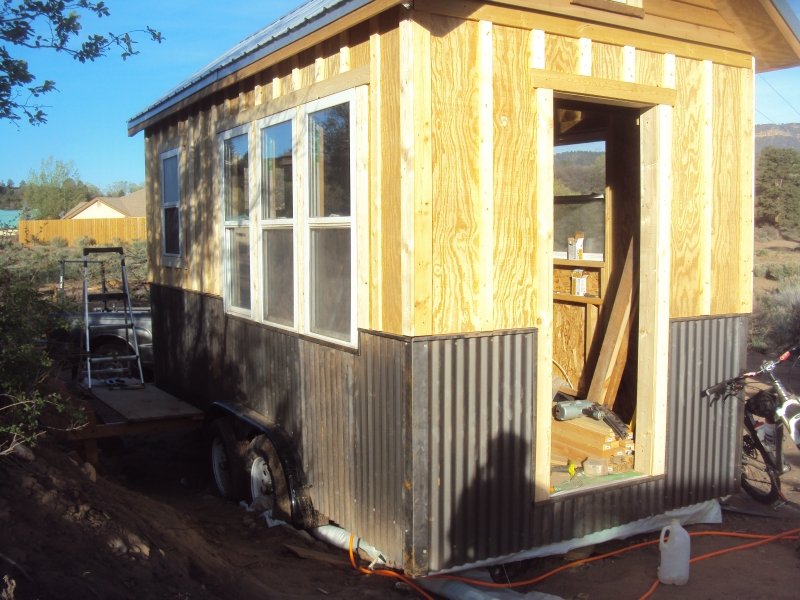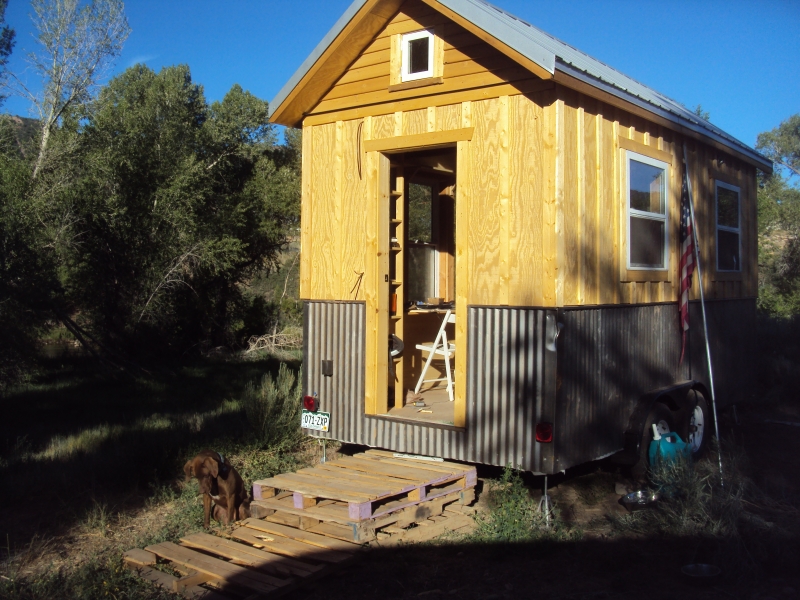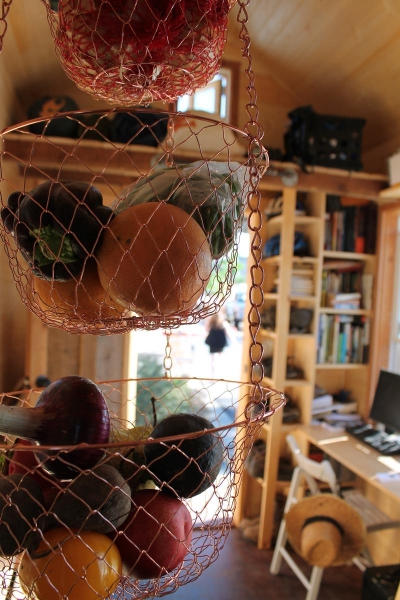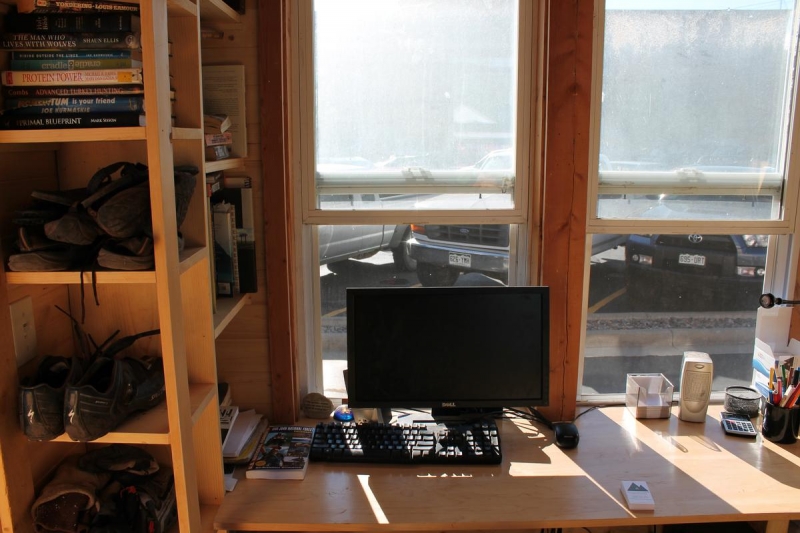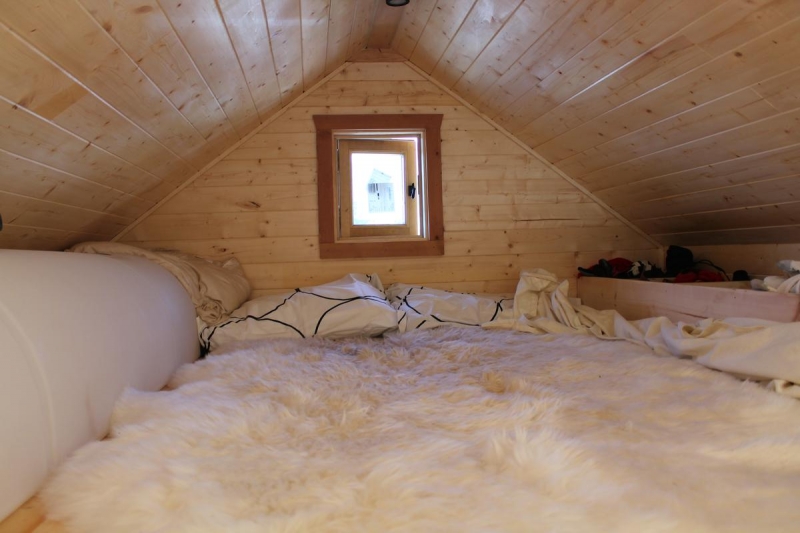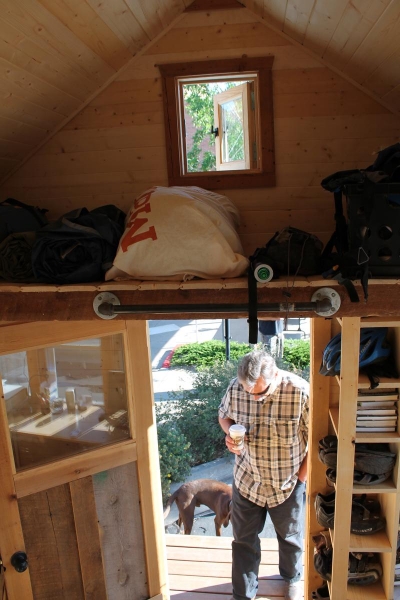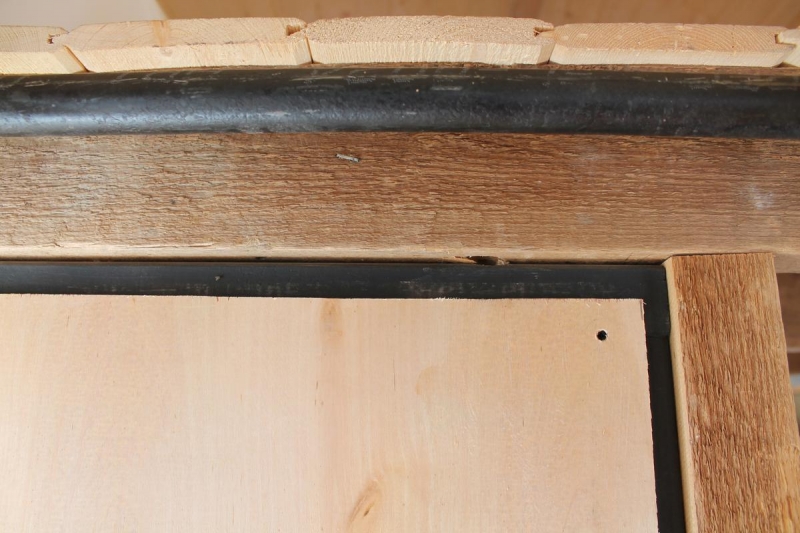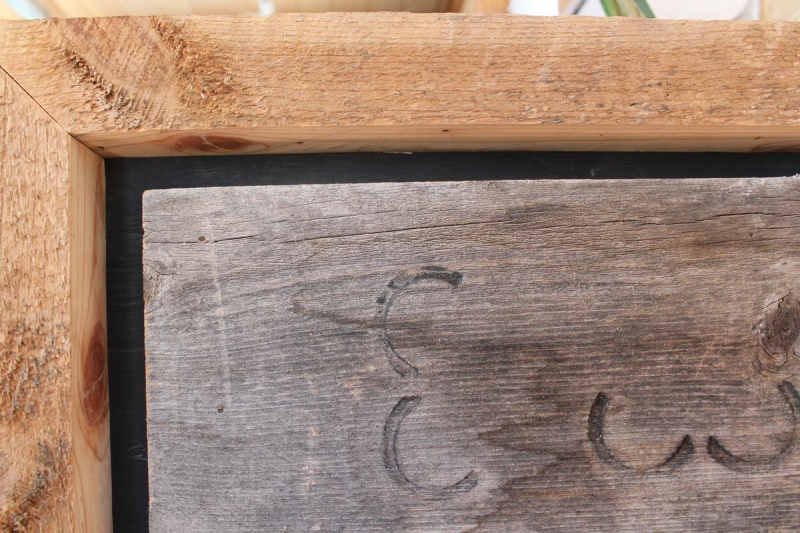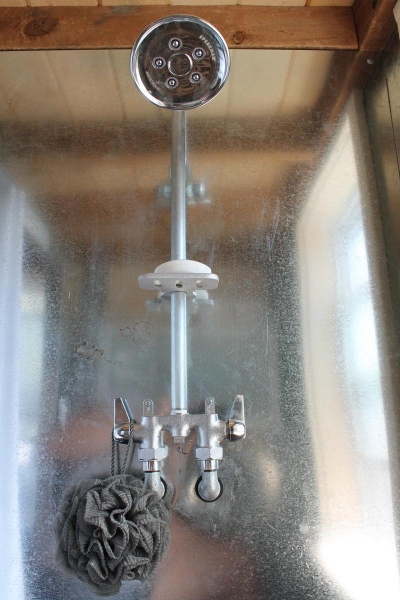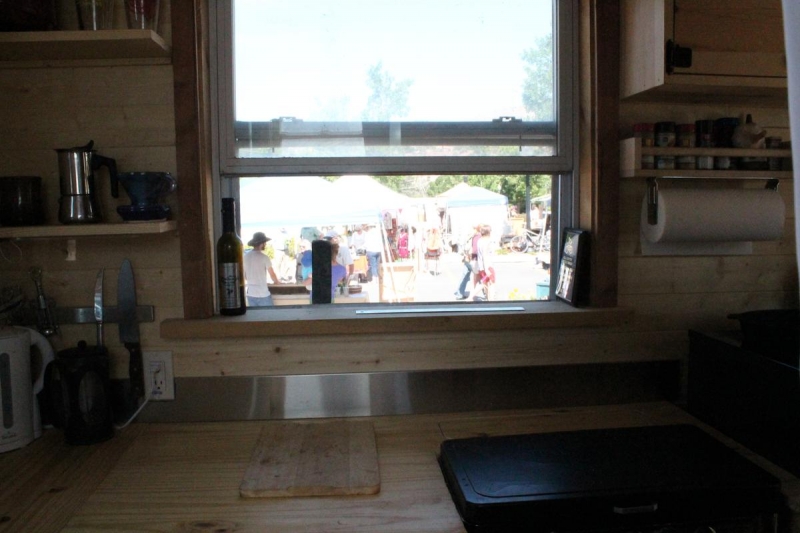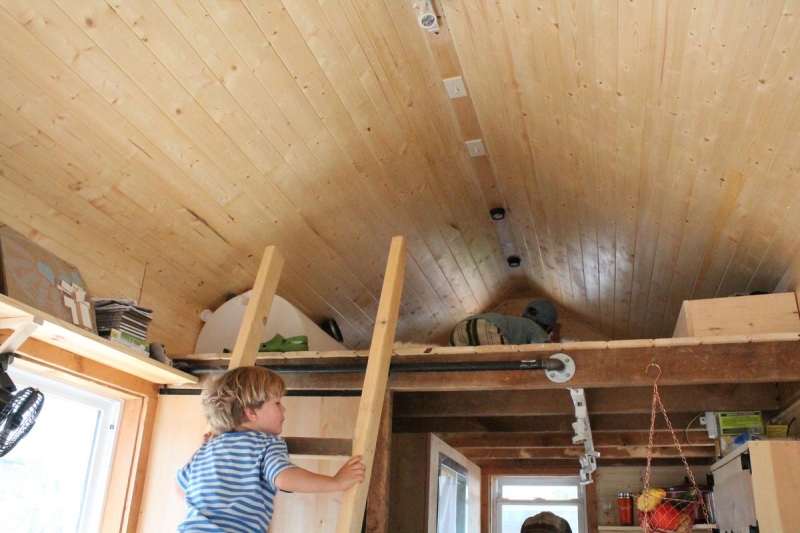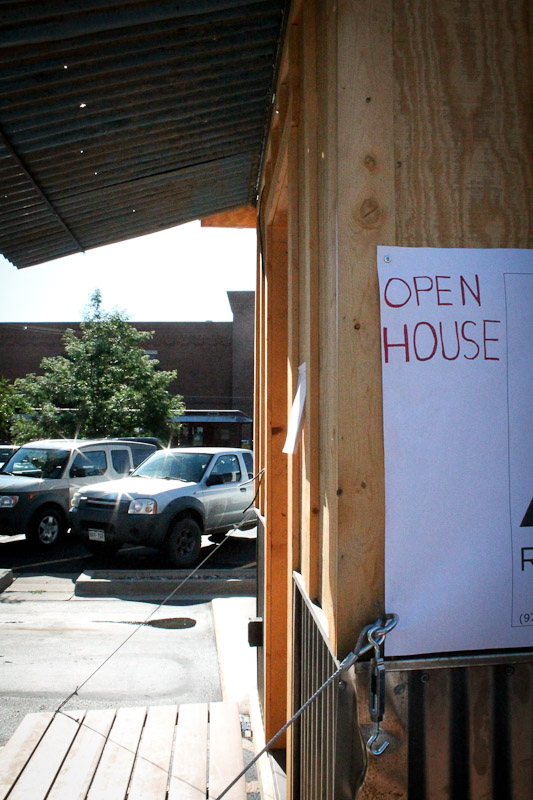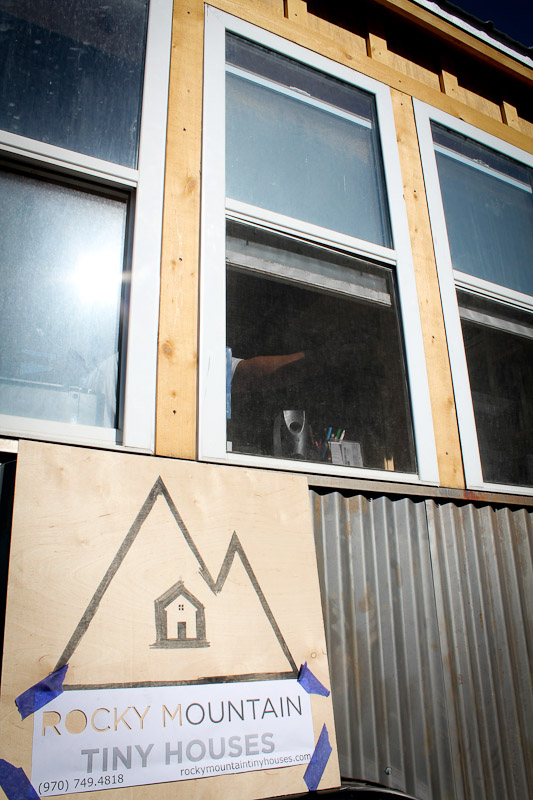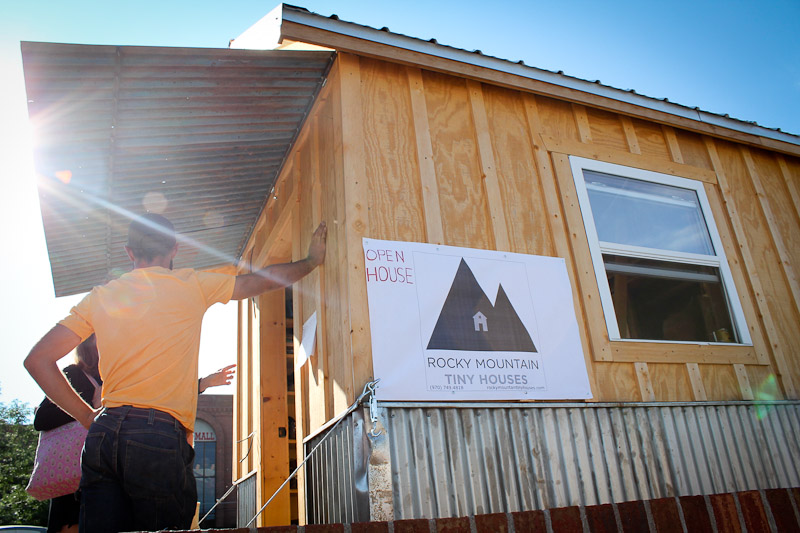 Note on square feet: I calculate footage based on usable interior square feet to give you a better idea of how Tiny these things really are!