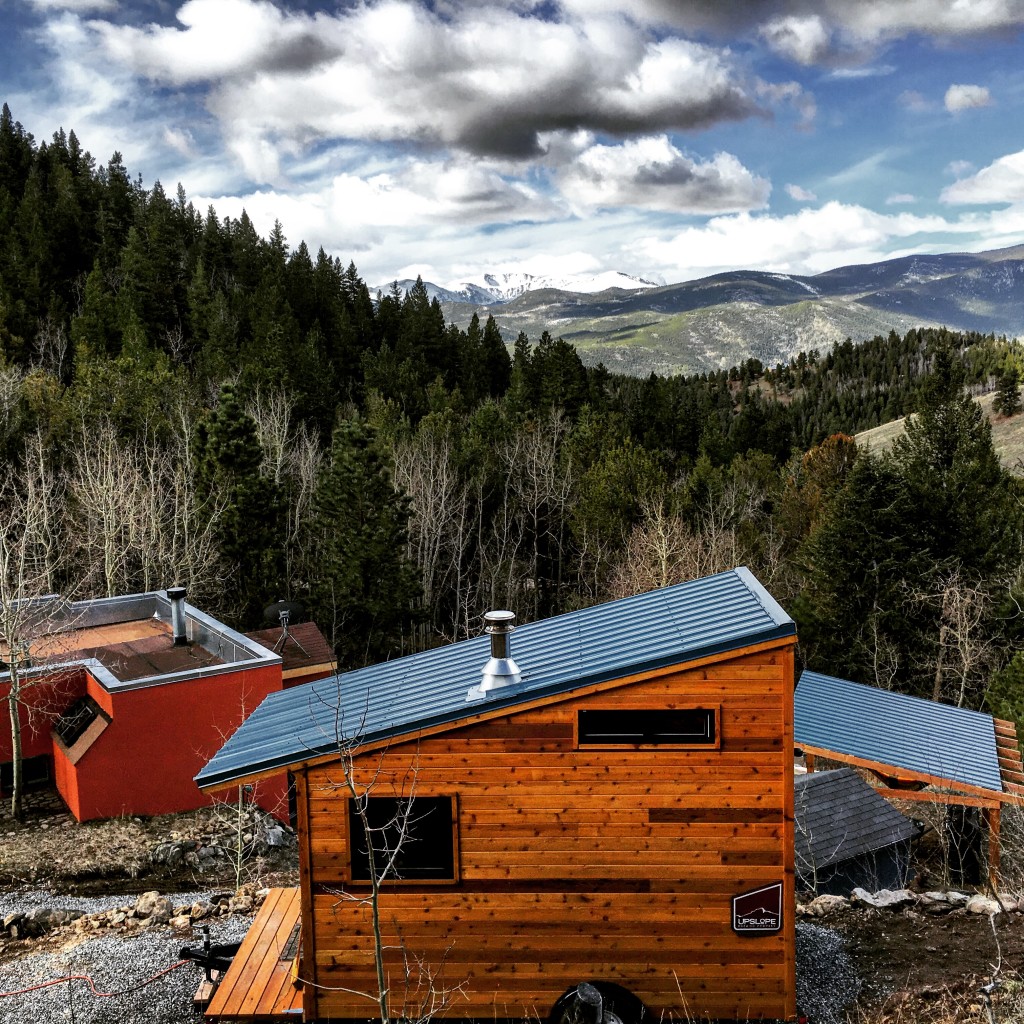 A hotshot firefighter living in Idaho Springs, CO ordered this very tiny, yet suave bachelor pad to live in on his property up at 9,200 feet. He owns a main house and just wanted to live simply in this small unit while renting out the larger house. Because the main house had bathroom facilities, Nick opted to save money and space by eliminating the bathroom in this tiny house.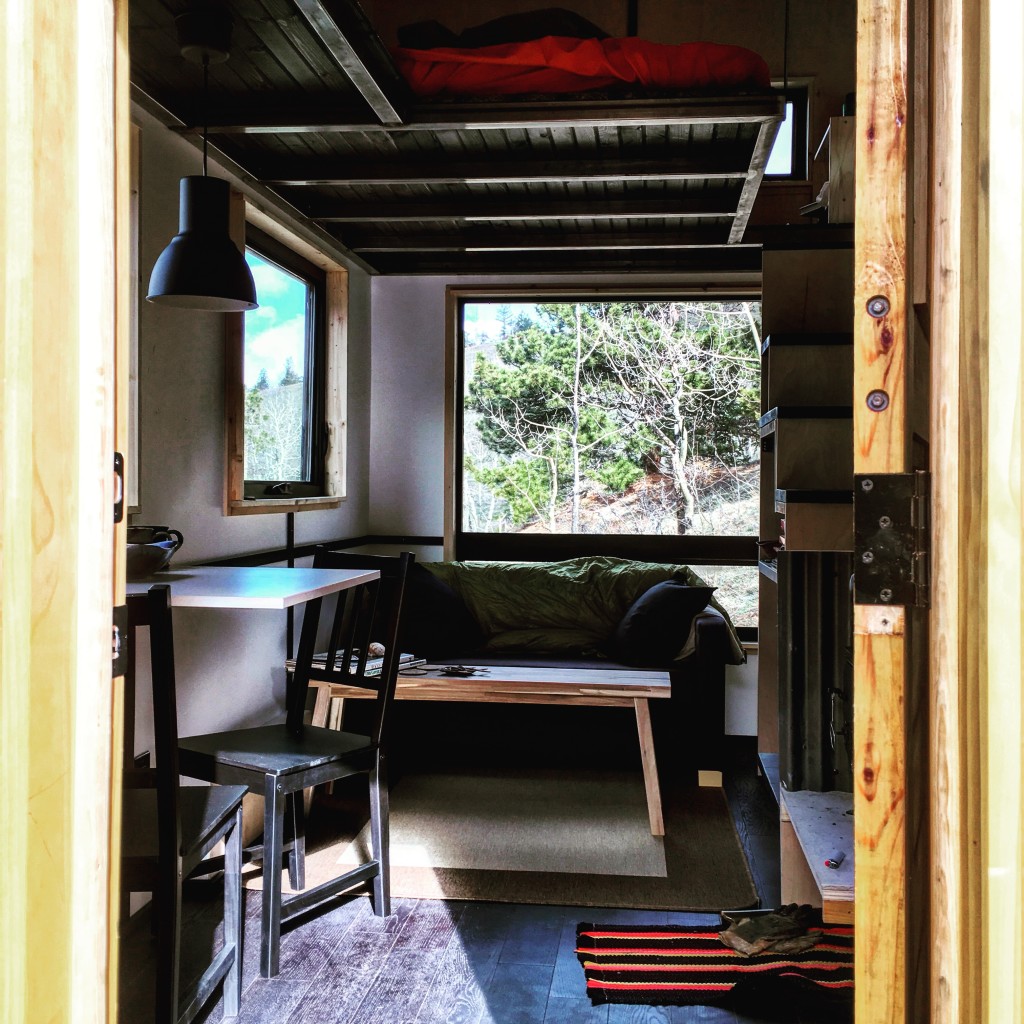 He was very drawn to our East Austin rental, and also the Salsa Box by Shelterwise but being a man of good stature, needed a little bit more room, but still had a tight budget. We began playing around with a 14′ model, a little larger than the 12′, but still small enough for a single axle trailer to help keep costs down. Also small enough to utilize some different construction methods that would further reduce weight and labor costs. In the end, we were left with a house that weighed in at 4,400 lbs (single axle trailer is rated for 7,000#) and sold for around $25,500.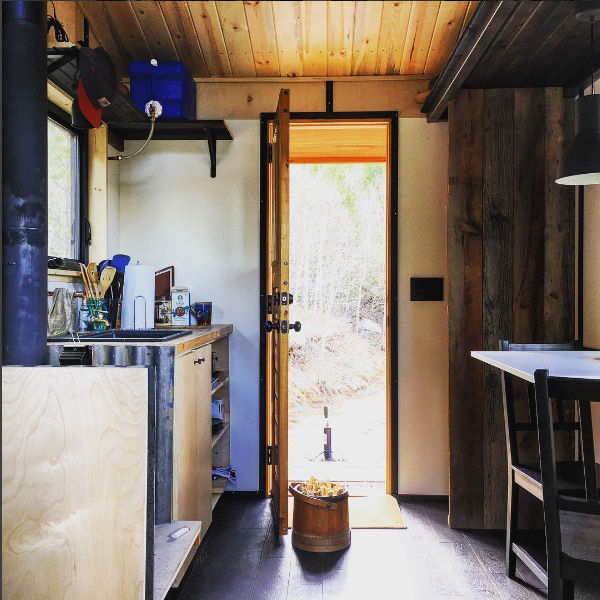 The exterior is defined by the simple shed roof, the Up Slope, if you will. Cedar tongue and groove comprise the siding while strategically sized and placed black vinyl windows offer light, view, and ventilation. A large portion of the rear of trailer is glazing, a 60×60 window to be exact. The views on the property are spectacular, and we aimed to take full advantage of them.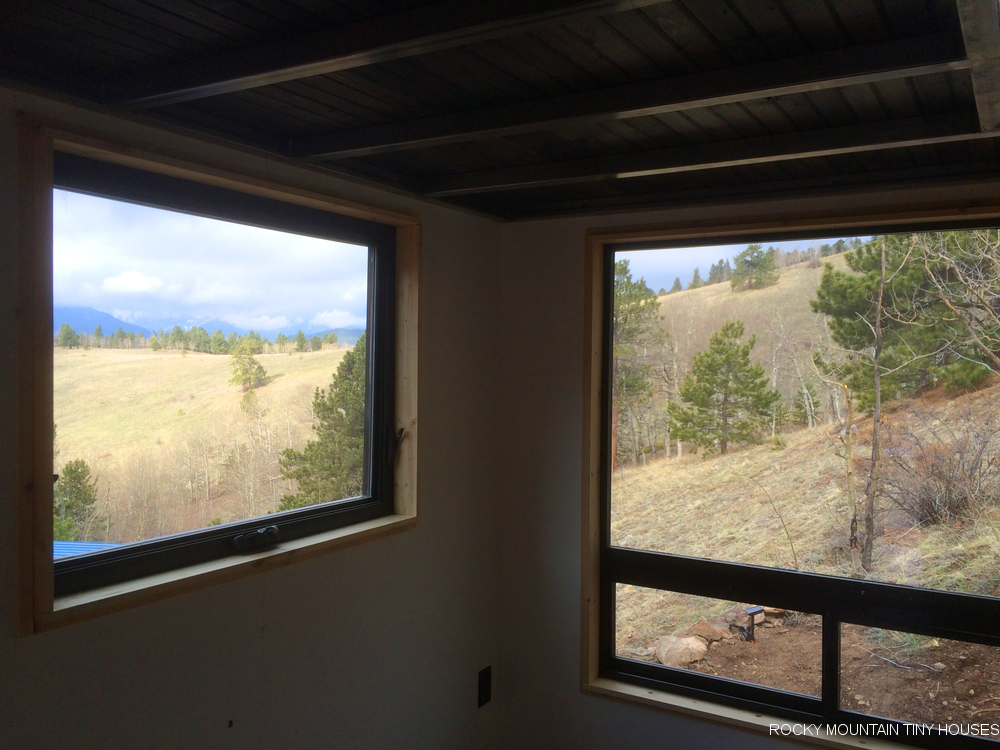 Other notable features include winding stairs to access the sleeping loft, a woodstove, a small closet partitioned off by barnwood, a simple kitchen with a cooktop and gravity fed water system using exposed pipes, and a fold down porch that is protected by a cantilevered roof. The Upslope brand of beer out of Boulder, CO also happens to be Nick's favorite imbibement. We have no relation to Upslope other than we enjoy their beer as well, and it's my understanding they like the house!