There is a super cool chica living in McKinleyville, CA with the last name of McDermott. This is her Mac Shack!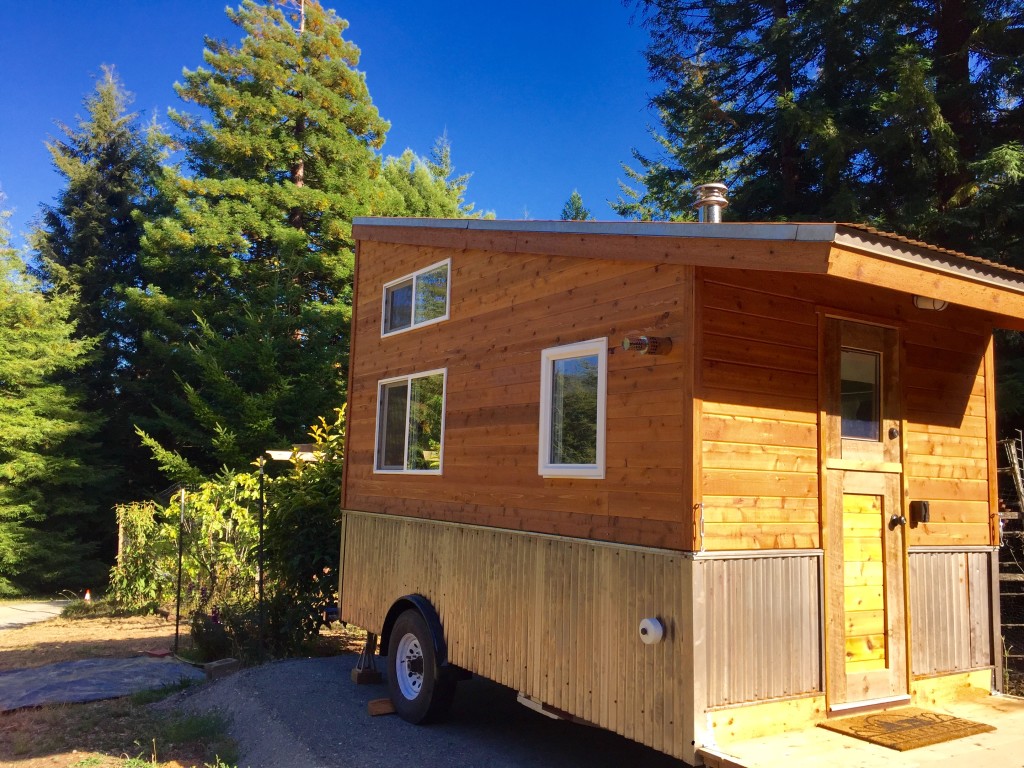 Based on the same 14′ foundation of the Upslope, we included a bathroom in this build and personalized it to meet her needs. It weighed in at 4600 lbs dry on a single 7k axle. Costs for this build as pictured came in at $31k.
Notable features are rusty corrugated wainscot on the exterior, cedar t&g main interior walls, handscraped engineered flooring, barnwood accent walls and shelving, a thick live edge countertop, 20″ slide in range, loft storage above the bathroom, stairs to access the loft, a Hobbit woodstove, a sheltered fold down porch, and a handcrafted Dutch door.