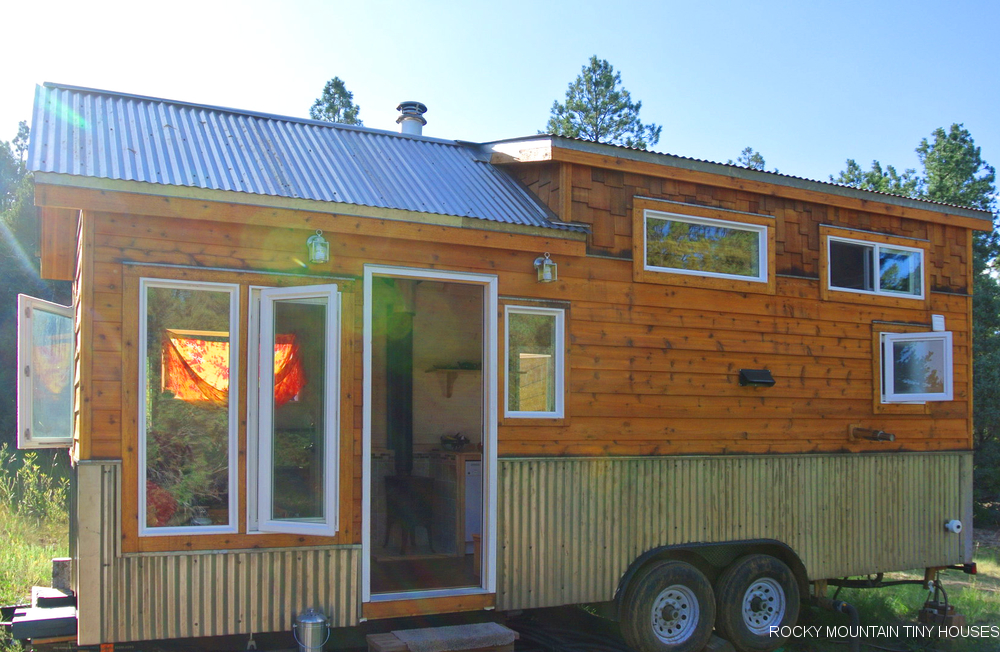 A local woman commissioned us to build this spectacular 24′ tiny house. This region of the state, and especially the property where the house is placed is abundant in the mighty pine species. There is quite of bit of pine in this house including white washed tongue and groove walls, beetle kill pine ceilings, and clear pine trim. Jennifer was really interested in providing materials, fixtures, and good ole fashioned elbow grease to help keep the project costs down, and we were happy to help her do so. If we were to replicate this design, turn key costs would be around $70k on our end, Jenny only spent around $55k after factoring in all of her contributions. Little known fact that in some circumstances, we do allow customers to provide their own materials and labor!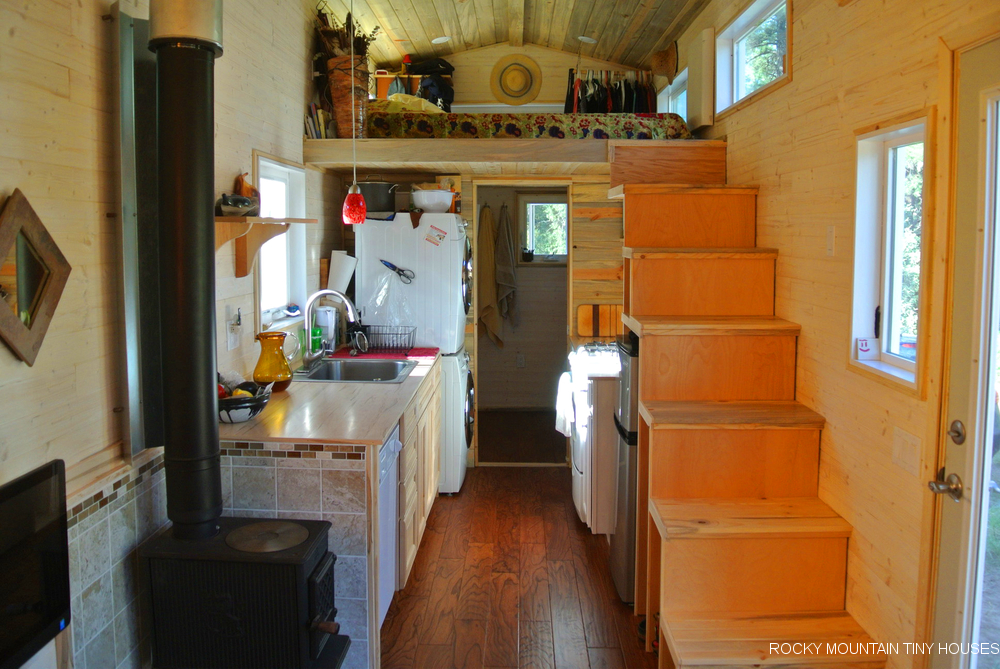 Since we knew for certain this house was not ever going to be parked at an RV park, we placed the door on the driver side, along with most of the glazing to maximize passive solar and views to the south.  The first thing one sees upon entry is a Jotul 602 woodstove framed by stunning tile work for the heat shield. Towards the front of the trailer is lounging space.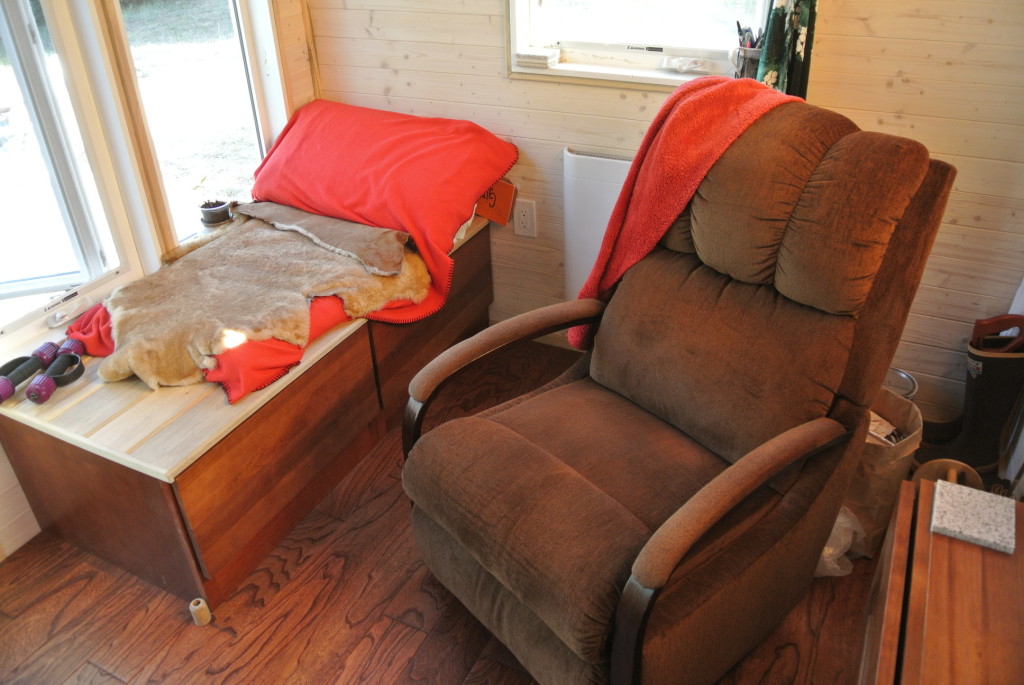 The middle of the trailer is occupied by storage stairs and the kitchen which features a slim dishwasher, 20″ propane range, microwave, 20″ sink, small fridge, and beautiful rustic maple countertops. Jennifer opted for stackable high efficiency washer and dryer units in lieu of the combo unit.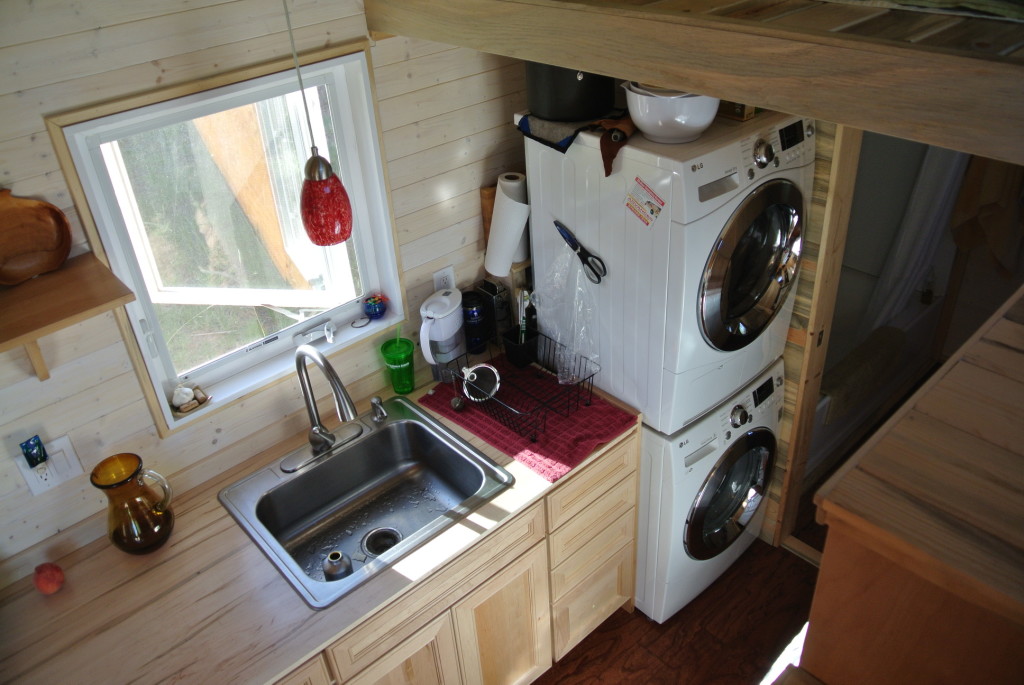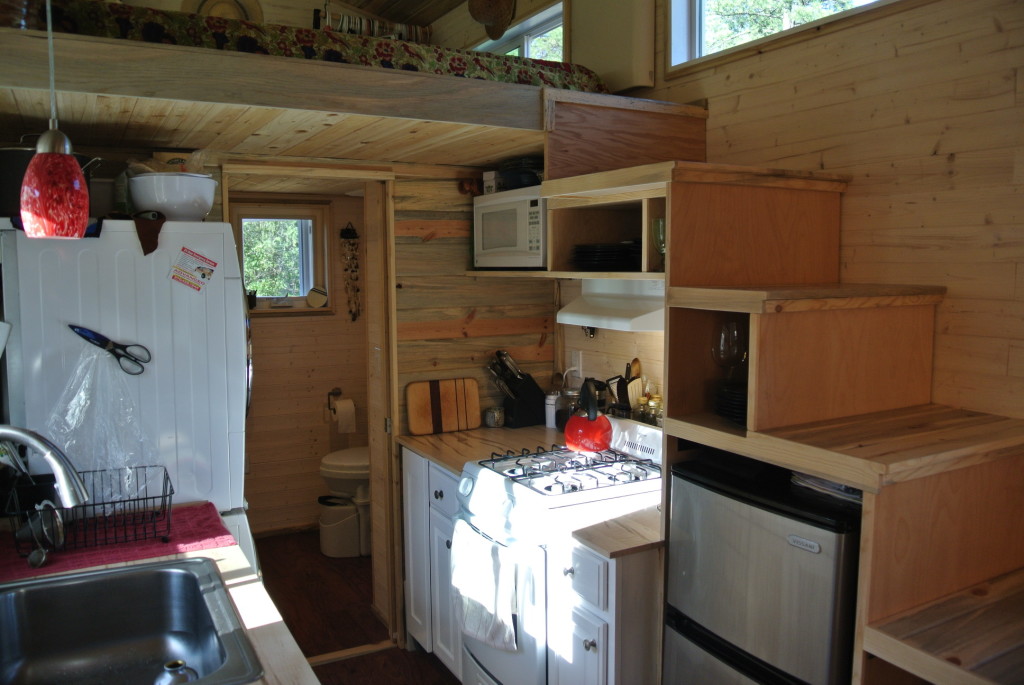 In the rear of the trailer lives the bathroom. This design allowed for a full size tub/shower, a composting toilet, a small round vanity, and room to spare for the utility area.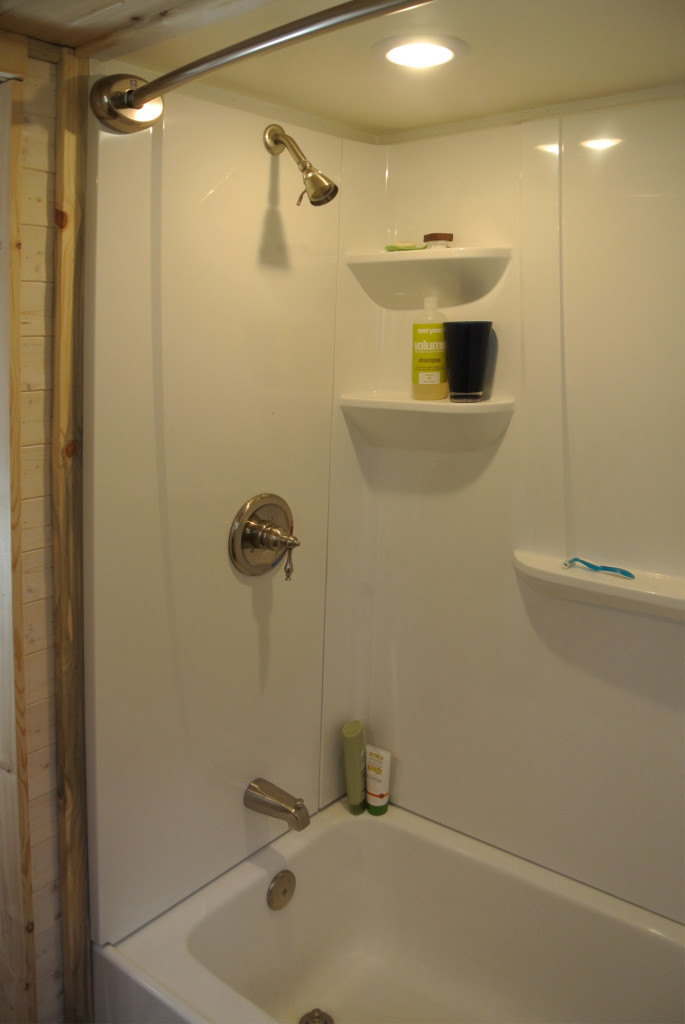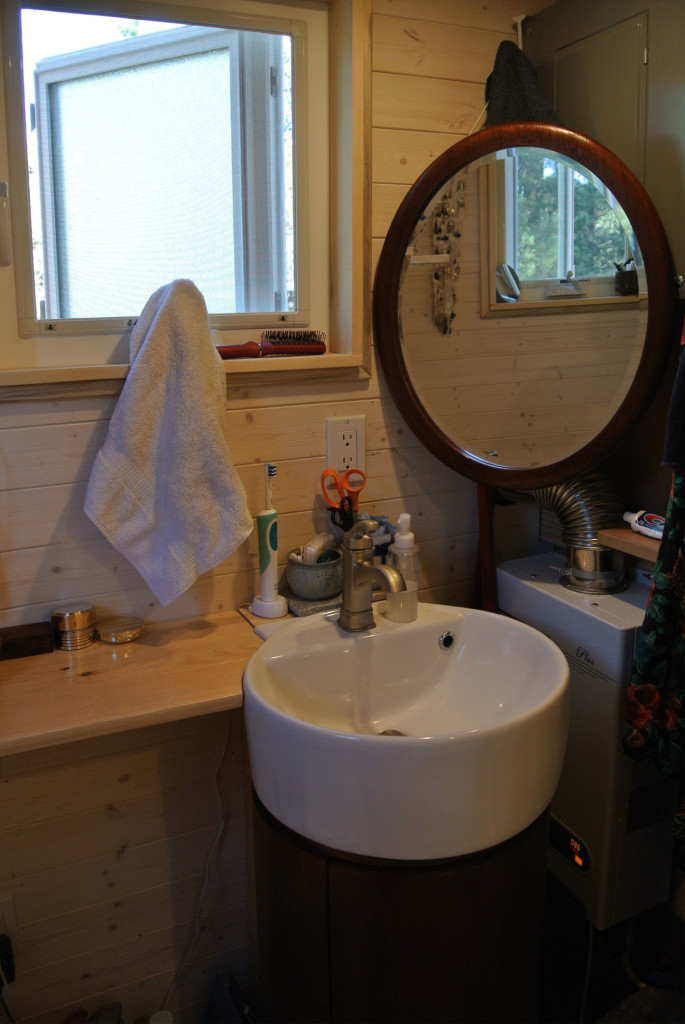 An easy climb up the stairs leads to a bright and airy sleeping loft with even more storage for clothing and belongings.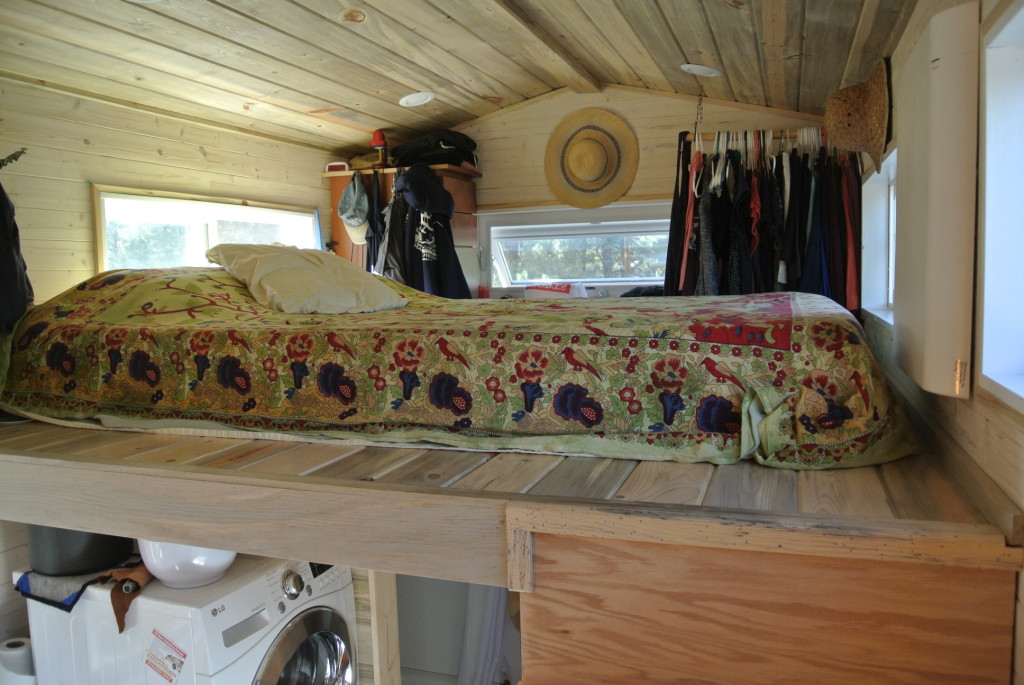 Some quick facts for the curious:
Dry weight is about 10,000 lbs. This is a stick frame build with spray foam insulation,roughly R-24 in the floor/walls and R-38 in the ceiling. Primary heat is woodstove, Envi electric backup heat. Ceiling fan air conditioning (and 7,200 feet elevation!) 50A electric service, propane water heater and range.
For those interested, you can watch the video tour here on youtube. We're also sharing a few more images we took of this beautiful house below the video.